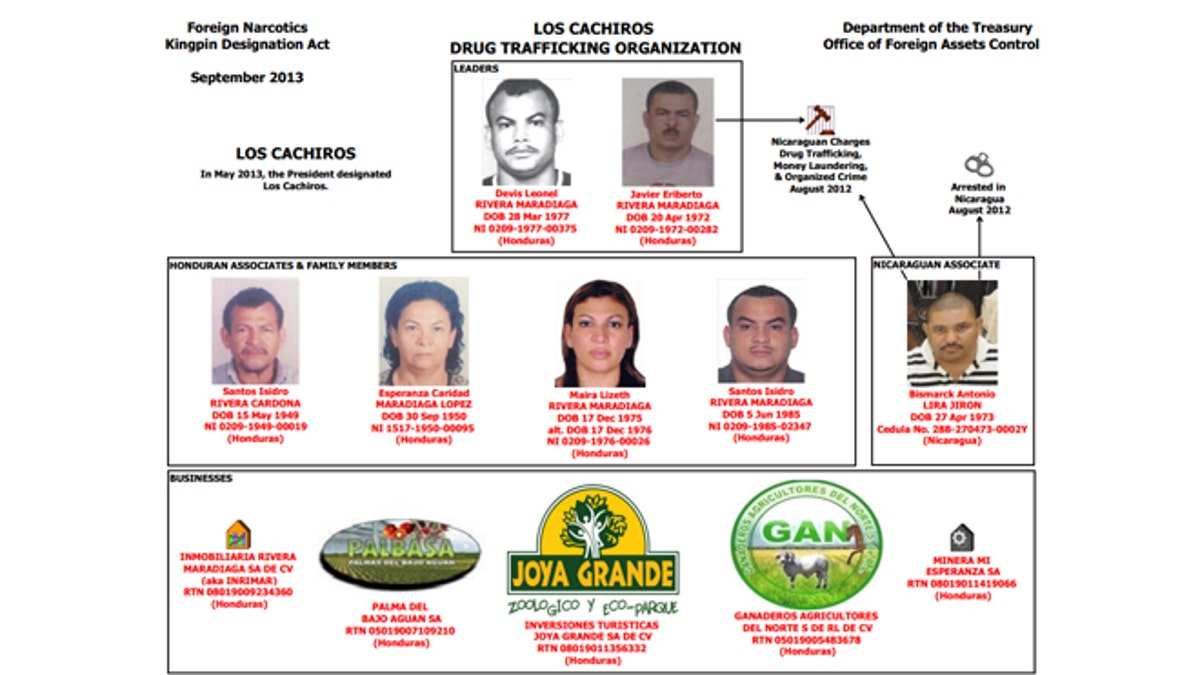 In a move that may have serious repercussions for corrupt politicians and businessmen in Honduras, the purported head of the country's largest drug trafficking organization turned himself in to authorities at the U.S. Embassy in capital city Tegucigalpa last week.
Javier Heriberto Rivera Maradiaga, also known as "Javier Cachiro" and the alleged leader of the Cachiros gang, appeared in the Southern District of Florida courthouse in late January where he pled not guilty to drug trafficking charges.
In December 2013, a Florida court indicted the alleged drug runner for distributing for distributing illegal substances, including at least five kilograms of drugs a substance which contained cocaine, that he knew was intended for the U.S. market.
"According to information corroborated by various sources, Mr. Javier Heriberto Rivera surrendered after negotiating with the U.S. government," the director of Honduras' Radio Globo, David Romero said, according to Tiempo.
The U.S. Treasury Department designated in September 2013 the Cachiros – including seven individuals and five companies associated with the group – as a Honduran drug trafficking organization. The treasury Department placed Rivera Maradiaga at the top of drug trafficking group, alongside his brother Devis Leonel Rivera Maradiaga.
Honduran authorities seized between $500 million and $800 million in properties belonging to the Cachiros following the designation. The group, which is based in the northeast province of Colón, is estimated to have a net worth $1 billion and allegedly buy cocaine from Colombian drug groups before reselling it to their Mexican counterparts.
"Los Cachiros is a violent drug trafficking organization in Honduras whose members plow illicit drug proceeds into businesses and properties in order to gain public legitimacy and launder their wealth," said Treasury's Director of the Office of Foreign Assets Control Adam J. Szubin in a press release.
The group also reportedly owns a soccer team in Colón as well as a mining business, and has political contacts on the local and national level.
Now that Rivera Maradiaga is in U.S. custody, he will likely cooperate with American authorities by giving them information on other criminal actors in exchange for a reduced prison sentence or other benefits," David Gagne of the Latin American security website Insight Crime wrote. "[The Cachiros] high-level connections are probably a significant reason Honduran officials have shown little initiative in going after the Cachiros, despite pressure from the United States."