Al-Jazeera reports Swiss scientists found evidence of Arafat poisoning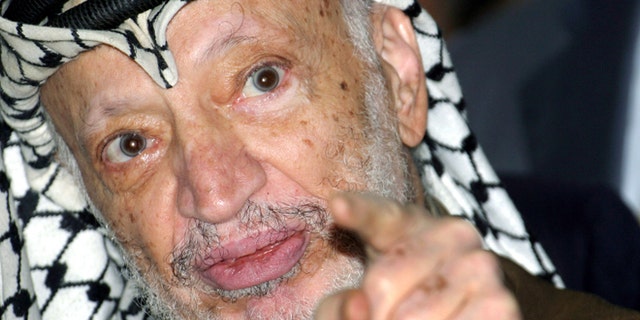 JERUSALEM – Al-Jazeera is reporting that a team of Swiss scientists has found moderate evidence that longtime Palestinian leader Yasser Arafat died of poisoning.
The Arab satellite channel published a copy of what it said was the scientists' report on its website on Wednesday.
The scientists wrote that "the results moderately support the proposition that the death was the consequence of poisoning with polonium-210."
The longtime Palestinian leader died at a French hospital in 2004, but the cause of death has never been determined. Many Palestinians believe Israel poisoned Arafat, an allegation that Israel denies.
Last year, a Swiss lab discovered traces of polonium-210, a deadly radioactive isotope, on clothes provided by Arafat's widow. More samples were subsequently taken from his remains in the West Bank.