Activists Meet With California AG's Staff To Discuss Herbalife's Alleged Predatory Practices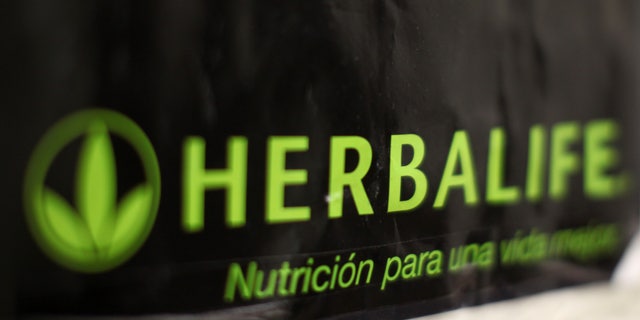 Members of the Coalition to Stop Herbalife are meeting Friday with members of California Attorney General Kamala D. Harris' staff to discuss allegations about the nutrition marketing company's alleged predatory practices that target Latinos, African-Americans and other minority groups. They want her to enforce an existing injunction against the company.
The meeting, coming a day after U.S. Senator Edward J. Markey of Massachusetts sent letters to federal regulators urging them to investigate Herbalife, is in response to widespread complaints that the company preys on poor immigrants by giving them false hopes of quick, easy money. Herbalife is also allegedly in violation of a 1986 injunction that requires documentation be provided that verifies retail sales and the company's sales to distributors and customers, activists say.
"We're encouraged that the office of the Attorney General is willing to meet with us to discuss Herbalife's predatory practices. We believe their practices are a threat to all hard-working minorities in California, and not just here in Los Angeles," said Brent Wilkes, National Executive Director of League of United Latin American Citizens (LULAC) in a press release. "We're seeing more and more victims willing to speak out as many leaders throughout the country are now voicing their concern. We urge the Attorney General to launch a full investigation."
Herbalife, whose high profile advisors include former Los Angeles Mayor Antonio Villaraigosa, is an international company that relies on independent distributors to sell nutrition, weight management and skin care products.
The backbone of the company's growth is in recruiting distributors who in turn sell their products and make a profit for them and the company. By Herbalife's own estimates, at least 60 percent of the company's 550,000 distributors worldwide are Spanish-speaking Hispanics, but that number could be closer to 80 percent because it does not include the number of Hispanics who are bilingual or non-Spanish speaking.
Herbalife has been under attack ever since hedge fund activist Bill Ackman made a $1 billion short bet on the company that the company is a pyramid scheme that is bound to be shut down by the Federal Trade Commission (FTC).
The allegations of predatory practices have caused a slew of bad press for the company over the last year and after Thursday's letter by Markley to the FTC and the Securities and Exchange Commission, Herbalife's stock fell 10 percent.
After the backlash from groups like LULAC and the Coalition to Stop Herbalife, the company has made a concerted PR push to highlight its work in the Latino community.
"An attack on Herbalife is an attack on the Latino community," Marco Antonio Gonzales, senior director of corporate communications for Herbalife North America told Fox News Latino last October. "I think it's a disservice to the community they are trying to protect."
Follow us on twitter.com/foxnewslatino
Like us at facebook.com/foxnewslatino