Medal of Honor going to airman killed in 2002 Afghanistan battle: report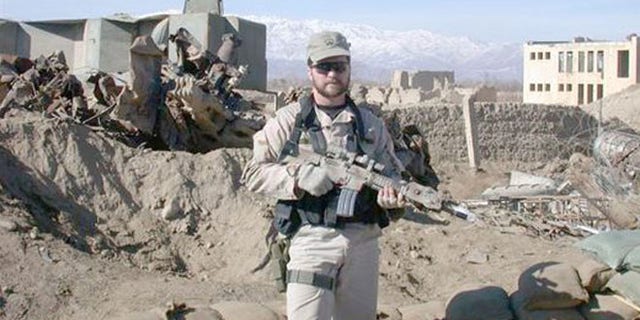 An Air Force service member killed during a 2002 firefight between a U.S. special ops team and Al Qaeda fighters in Afghanistan will be awarded the Medal of Honor, according to a new report.
Tech. Sgt. John Chapman, the radioman for the SEAL Team 6 reconnaissance unit involved in the March 4, 2002, firefight, would be the first from the Air Force to receive the nation's highest award for valor since the Vietnam War, Task and Purpose reported Friday.
Chapman, of Windsor Locks, Conn., had been left for dead during the mountaintop battle against the terror group, the news site reported.
But an Air Force analysis of video captured by an overhead Predator drone, suggests that Chapman was not dead but unconscious, The New York Times reported in 2016. The footage suggests that when he came to he continued to defend himself, killing two enemy fighters, including one in hand-to-hand combat, until he was killed. He was 36.
NEW REVIEW OF SURVEILLANCE VIDEO OF A 2002 AFGHANISTAN FIREFIGHT GENERATES CONTROVERSY
Chapman originally received an Air Force Cross, the second-highest valor award an airman can receive for his heroism during the mountaintop battle against Al Qaeda extremists, Air Force Times reported.
The Air Force recommended him for the Medal of Honor in 2016.
Task and Purpose based its report on sources "familiar with the matter."
Chapman's family was notified in March that he would be awarded the Medal of Honor, the news site reported, citing several sources.
A source familiar with the Medal of Honors process said the time between family notification and the award ceremony in Washington is typically a matter of weeks, according to the news site.
The Air Force and the White House would not confirm the report late Friday, Air Force Times reported.
Air Force magazine reported Saturday that the White House is considering Defense Secretary James Mattis' recommendation that Chapman's Air Force Cross be upgraded to a Medal of Honor, citing Air Commando Association vice president Wayne Norrad.
"Our fingers are crossed," Norrad was quoted as saying.