Major cruise port estimates $7 million in Hurricane Matthew damage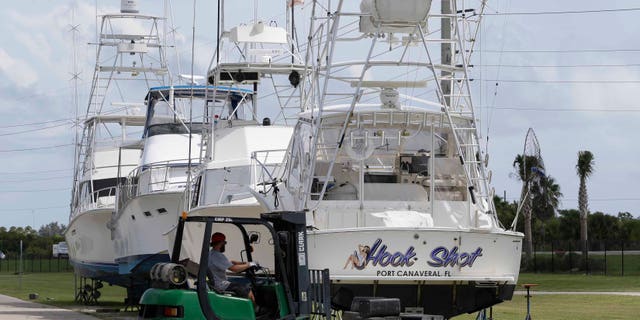 Preliminary estimates from Port Canaveral CEO John Murray claim the port sustained as much as $7 million in damage from Hurricane Matthew.
According to FloridaToday.com, initial reports suggested Port Canaveral suffered between $2 million-to-$3 million in damages from the storm, but the number could reach between $5 million-to-$7 million in total.
The estimates for Port Canaveral following the hurricane included damage to roofs of buildings on the property, leaks at its cruise terminals, potential issues with the port roads and the possibility of dredging work in the port's channel areas.
Luckily, Hurricane Matthew was far enough away from Port Canaveral when it passed Florida to avoid much more serious damage, and the cruise industry at the port didn't suffer much as the facility reopened the day after the storm passed.
Murray said in a statement that Port Canaveral is seeking assistance from the Federal Emergency Management Agency to help pay for the repairs, and a more detailed layout of the exact amount of damage would be available later this week.
More from TravelPulse
Errant Goat Causes Flight To Delay Landing
Protesters to Form 'Wall' of Taco Trucks Outside Donald Trump's Las Vegas Hotel
This Week's Craziest Travel Stories Featured on TravelPulse Radio
A Guide to Sapa, Vietnam's Favorite Mountain Retreat
Las Terrenas: Dominican Beach Town with European Flair
While Port Canaveral was forced to cancel two scheduled sailings—the Disney Dream and Royal Caribbean's Majesty of the Seas—and the Disney Magic was forced to skip a port-of-call at Port Canaveral, three other ships were forced to make stops at the port due to the storm.
The business lost by the cancellations was offset by the unscheduled stops by other cruise lines.
In addition to the impact on the cruise industry, Port Canaveral set aside 80,000 square feet of space in the new Port Canaveral Logistics Center in Titusville to the American Red Cross to assist with the relief efforts for people in the area.