The 200GB wireless flash drive your 16GB iPhone desperately needs
NEWYou can now listen to Fox News articles!
It's 2016 but two major smartphone issues are yet to be fixed. First of all, there's never enough storage on most mobile devices whether they're new iPhones or Android devices. And then there are battery life problems. SanDisk has a new product that aims to fix one of them, and that the shortage of memory. The company has a few popular products that offer users extra memory on the go, and the company updated some of them, announcing new versions at CES 2016 that offer even more storage.
DON'T MISS: The 5 coolest things Samsung unveiled at CES 2016
The SanDisk Connect Wireless Stick is one of the new products SanDisk is pitching in Las Vegas. We've seen it before, but it now comes in a 200GB capacity that retails for $119.99 from Amazon, Best Buy and from SanDisk.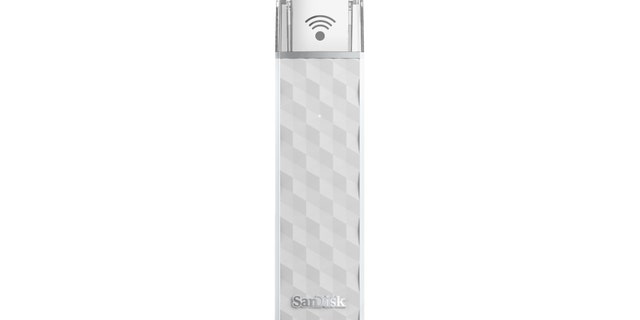 The flash drive lets you transfer files wirelessly from a smartphone or tablet, including both iOS and Android devices, and works with Macs and Windows PCs as well. The SanDisk Connect app handles the transfers using password-protected connectivity and it even supports Live Photos taken on the new iPhone 6s models.
While the wireless stick is something iOS users looking for more storage should check out, Android fans might be more interested in a different kind of SanDisk flash drive, one that connects physically to their smartphones or tablets.
That's the case with the SanDisk Ultra Dual Drive 3.0. The product isn't new, but it's now available in a 128GB version that retails for $59.99 on Amazon, Best Buy and SanDisk. Previously, the drive was available which only up to 64GB of storage.