Snapchat slammed as 'racist' for showing 'Jewtropolis' as a location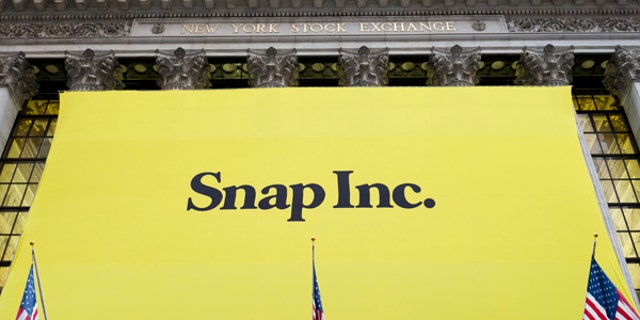 NEWYou can now listen to Fox News articles!
Snapchat has apologized for a major gaffe that labeled New York City "Jewtropolis" on Snap Maps, leading users to blast it as "racist."
But the blunder – which is impacting the, iOS, Android, and desktop versions of the platform – still hasn't been fixed.
"Idk, doesn't "Jewtropolis" strike you as a little racist, @Snap ?" tweeted user @itsnathannow to the official Twitter account of Snapchat's parent company.
The Snapchat support account blamed the blunder on an apparent hack of Mapbox, the third-party mapping software that powers Snap Maps and other GPS maps like it.
"@pisceschrist Thanks for bringing this to our attention. Snap Map relies on third party mapping data which has unfortunately been subject to vandalism. We are working with our partner Mapbox to get this fixed immediately," tweeted the company.
Snapchat also sent the following emailed statement to The Sun apologizing for the mistake and promising a rapid fix:
"This defacement is deeply offensive and entirely contrary to our values, and we want to apologize to any members of our community who saw it. We are working with our partner Mapbox to fix this as quickly as possible," said a company spokesperson.
Sure enough, it seems that users of other maps (including StreetEasy, Zillow, CitiBike and Jump Bikes) that rely on the same external mapping data have also noted the location.
Mapbox told TechCrunch that the problem had been fixed.
"This is now 100 percent fixed and should have never happened. It's disgusting," Mapbox CEO and founder Eric Gundersen told TechCrunch, adding "we're constantly scanning for this, and it's an error on our part [to have missed it]."
"The act of hate speech that has affected our map users has been resolved," Mapbox said, in a tweeted statement. "We will not accept hatred on our platform. We removed the attack within an hour of discovery and this is cleared on all maps at this time."
For the uninitiated, Snap Maps is a Google Maps-style feature stocked with public Stories from its users that lives inside its main app.
You can access Snap Maps by pinching on your smartphone screen — and Snapchat also brought it to the web in February, allowing users without an account to access it online.
But the feature has been mired in controversy since its June 2017 launch, with the police warning it could be used by pedophiles to stalk children.
Snapchat insists that location sharing is off on the app by default and that "it is simply not possible for a stranger to see where you are unless you have added that person as your friend."
This story originally appeared in The Sun.