How to speed up a slow phone in 5 minutes or less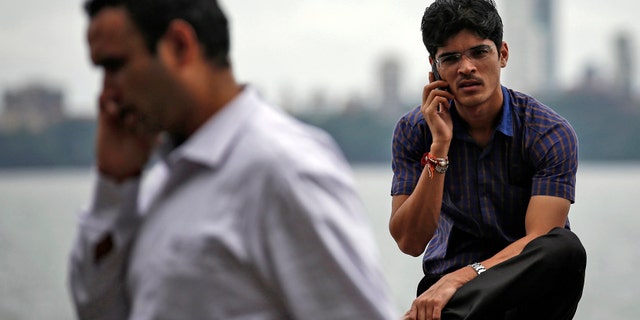 When it happens, it's awful. Your smartphone suddenly slows to a crawl and struggles to complete every little task. There are several things that could be causing the problem.
It can be an errant app, lack of free space, fancy effects or background processes but one thing's for sure, you want to remedy this situation fast!
Here's how you can fix the issue in around five minutes:
Turn off non-essential interface effects
More From The Kim Komando Show
In case you haven't noticed yet, there are subtle graphical flourishes that add to your phone user interface's polished look. Although these can be cosmetically pleasing, they are really not essential to your phone's functionality. In fact, these effects may even be slowing down your phone!
Don't worry, you can turn these effects on and off with these steps:
iOS: To minimize animations, go to Settings >> General >> Accessibility >> Reduce Motion then toggle it off.
To reduce blur effects go to Settings >> General >> Accessibility >> Increase Contrast then toggle Reduce Transparency .
Android: It is a little trickier on Android. First, access the hidden Developers Options menu by going to Settings then scroll down to About Phone or About Tablet. Under this section, locate the Build Number then tap it multiple times until you see a notification saying "you are now X steps away from being a developer" with X being the number of remaining taps before the Developer Options are unlocked. After the seventh tap, the Developer options should be available.
After turning on Developers Options, to disable animations go to Settings >> Developer options and scroll down to Window animation scale, Transition animation scale, and Animator duration scale and turn them all off.
Keep your Android gadget's Developer options turned on or the animation settings will revert back to their default settings.
Turn off background app refresh
Some apps work in the background to provide you timely notifications, alerts and messages. This may be a great way to be informed at all times but it comes with a cost. These background apps are occupying precious RAM space and they may be slowing your phone down too.
Thankfully, there's a way to stop or limit background apps:
iOS: Go to Settings >> General >> Background App Refresh. Here you can toggle it On and Off universally or for select individual apps.
Android: Go to Settings >> Wireless and networks >> Data usage. Tap the three dots on the top right then tap "Restrict background data."
Turn off automatic app and content downloads
Another convenient feature in modern smartphones is automatic downloads and app updates. Instead of manually fetching every app update available, you can just have your phone fetch and install them automatically.
It's one less thing to worry about for sure, but this convenience may be slowing down your phone, too!
iOS: To turn off automatic app updates go to Settings >> iTunes & App Store then under AUTOMATIC DOWNLOADS, toggle Music, Apps, Books & Audiobooks, and Updates to Off.
Android: Open Google Play Store then swipe out the navigation drawer. Tap Settings >> Auto-update apps then select "Do not auto-update apps."
Free up storage space
With phones increasingly becoming our photo/video journals and with apps ballooning in size, the storage space on your phone is not what it used to be. 32GB may have been enough in the past but nowadays, that can fill up real fast.
This impacts your phone's performance as well. The more files and apps you have stored on your phone, the less free space it has to operate smoothly, slowing down its performance. It is recommended that you review your photos, videos and apps and delete the ones that you no longer need.
Bonus tip: For your precious photos and videos, use a Cloud storage service like Amazon Photos or Microsoft OneDrive to automatically back them up externally.
Here are the steps to view and manage your phone's storage:
iOS: Check your free space by going to Settings >> General >> Storage & iCloud Usage. On the "STORAGE" section, you'll see your used and available space. Tap on Manage Storage to check the space used by each app. Tap on a particular app for a "Delete App" option.
Android: Go to Settings >> Storage. Here you can check how much space your apps and media are consuming. Tap a category to review the contents. For example, tap the Apps section to review the storage used by each app and uninstall them here if needed.
If your Android phone allows saving on a removable SD card, I recommend moving some of your files to that card too.
Soft reset your phone
If your phone is acting unusually sluggish, restarting it with a soft reset is your best option. This is especially true if you have not restarted it for an extended period of time. A soft reset will clear up your phone's used resources, RAM and any hang apps in the background.
To soft reset your phone:
iOS: Press and hold both the Home and Power buttons until your phone shuts down and restarts. Continue holding these two buttons until the Apple logo is displayed. Once the Apple logo is displayed, let go of the buttons and your iPhone will continue booting to the home screen.
Android: To soft reset an Android phone with removable battery, simply pull out the battery, put it back in, then turn on the phone as usual.
To soft reset Android phones with non-removable batteries, hold the power and volume down buttons simultaneously and continue holding them until the phone restarts and the boot animation is displayed.