Facebook purges hundreds of pages, groups, accounts linked to Russia, Iran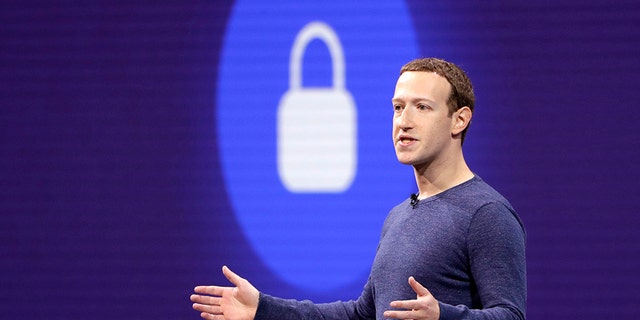 Facebook announced Tuesday night that it had removed 652 pages, groups and accounts linked to Iran for "coordinated inauthentic behavior" -- including the sharing of political material -- and had also removed other pages tied to Russian military intelligence services.
In a statement, the social network said the activity originating in Iran and the activity sourced to Russia were not related. It also said it was not aware of any activity from the Russia-based accounts that targeted American users.
Facebook said it had not concluded its review of the material and declined to say how or why the state-backed actors were behaving the way they did. But it said it has informed the British governments, as well as the U.S. Treasury and State departments because of ongoing sanctions against Iran.
"There's a lot we don't know yet," CEO Mark Zuckerberg said on a conference call with reporters Tuesday afternoon.
FACEBOOK RATES USERS BASED ON HOW 'TRUSTWORTHY' THEY ARE
Facebook said the actions to remove the pages, groups and accounts Tuesday morning resulted from four investigations — three involving Iran and one involving Russia.
The first involved a group called "Liberty Front Press" that set up multiple accounts on Facebook and Instagram that were followed by 155,000 other accounts. The group was linked to Iranian state media based on website registrations, IP addresses and administrator accounts, Facebook said. The first accounts were created in 2013 and posted political content about the Middle East, the U.K. and the U.S., although the focus on the West increased starting last year, Facebook said.
The second group also had multiple accounts and 15,000 followers. The group was linked to "Liberty Front Press" and attempted to hack people's accounts to spread malware. Facebook said it disrupted those attempts.
A third group also operated out of Iran had as many as 813,000 followers, and also shared political content about the Middle East, the U.K. and U.S.
In all, the Iranian-linked groups spent some $12,000 in advertising and hosted 28 different events.
A fourth group that attempted to influence politics in Syria and Ukraine was linked to sources that Facebook said the U.S. had ties to Russian military intelligence.
IS THE LEFT GETTING PLAYED BY RUSSIA? FACEBOOK PURGE EXPOSES POTENTIAL NEW TACTICS
Facebook has stepped up policing of its platform significantly since last year, when it acknowledged that Russian agents successfully ran political influence operations on Facebook aimed at swaying the 2016 presidential election.
Sen. Mark Warner, the top Democrat on the Senate Intelligence Committee, said in a statement that Facebook's action "is further evidence that foreign adversaries are actively using social media to divide Americans and undermine our democratic institutions"
"While I'm encouraged to see Facebook taking steps to rid their platforms of these bad actors, there's clearly more work to be done," Warner, D-Va., added.
Senior executives at Facebook, Twitter and Google are scheduled to appear before the committee Sept. 5 to discuss their companies' efforts to head off foreign attempts to meddle in November's midterm elections.
The Associated Press contributed to this report.