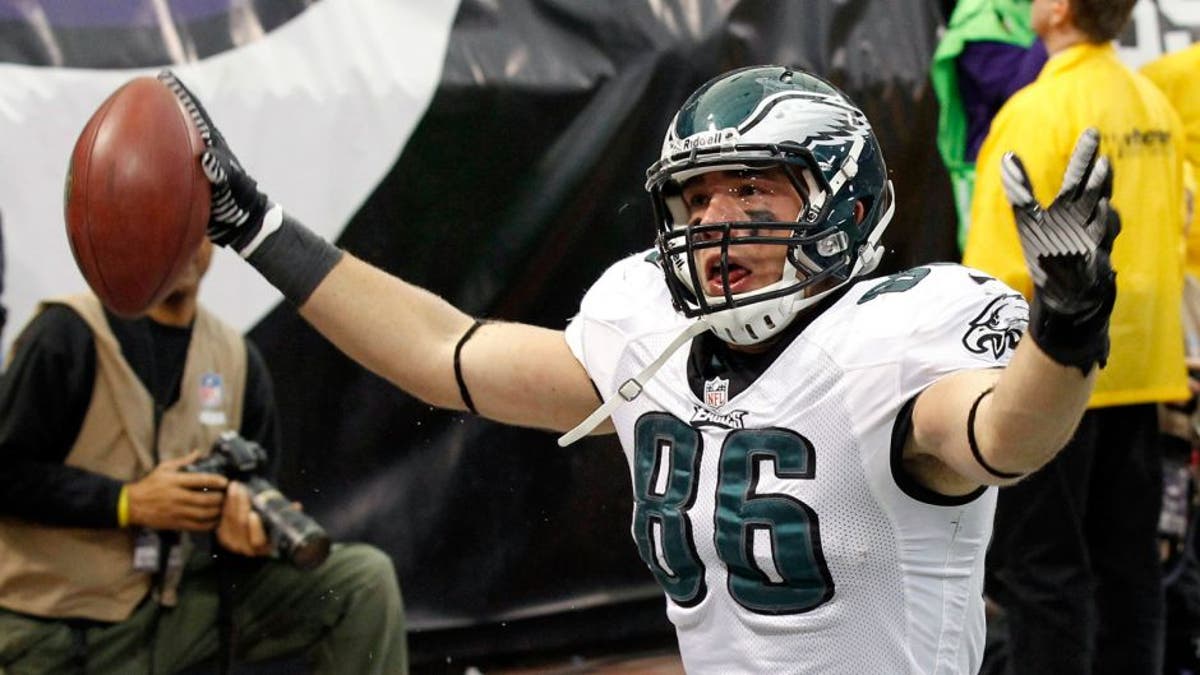 When the Philadelphia Eagles first announced that tight end Zach Ertz would be sidelined for the remainder of training camp and the preseason, the expectation was that he would be ready to go for the regular season opener. We learned Wednesday that this might not be the case.
"No comment yet," Ertz told NJ Advance Media following Tuesday's practice at the NovaCare Complex when asked if he was still on target for playing Week 1. "I should know soon, though."
The third year tight end underwent core muscle surgery on August the 14th. Eagles offensive coordinator Pat Shurmur didn't shed any additional light on Ertz's Week 1 status. He was noncommittal when asked about Ertz's potential return.
"I don't know," Shurmur said Wednesday. "I'm assuming so. Behind the scenes he's taking care of all his treatment obligations. He's in all the meetings and he's doing everything he can physically.
"He's right there, mentally. Again, he's a guy that has been around here for awhile. He knows what we're doing. So, it'll just be a matter of him getting back out there practicing."
Before his injury, Ertz had been consistently making plays throughout trainign camp. Beat reporters noticed a strong rappor between Ertz and projected starting quarterback Sam Bradford.
(h/t True Jersey)