Watch LeBron James toy with Serge Ibaka before drilling a 3 right in his face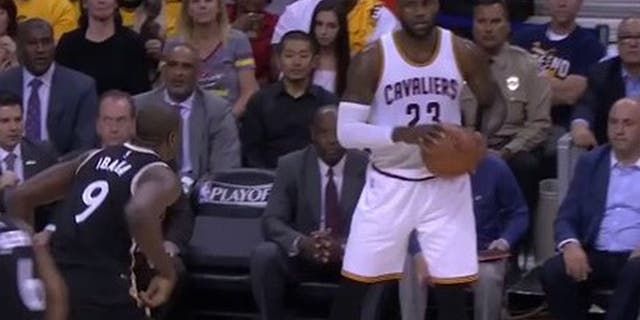 LeBron James is absolutely scorching the nets from downtown this postseason, and he knows it.
How else do youexplain his decision to troll Serge Ibaka and the Raptors by spinning the ball in the palm of his hand twice! before shaking the Toronto big man and firing up a 3-pointer right in his face?
After that made 3, LeBron is now shooting over 48 percent from behind the arc this postseason (on 29 attempts). He knocked down another 3 in the third quarter to tie Kareem Abdul-Jabbar for second on the NBA's all-time playoff scoring list, and he became just the fourth player in history to make 300 postseason 3s in his career:
At this rate, the Cavaliers will win their series against the Raptors in three games.
Yes, I know what I said. Three. Games.