Watch LeBron James make fun of a teammate for a blatantly obvious travel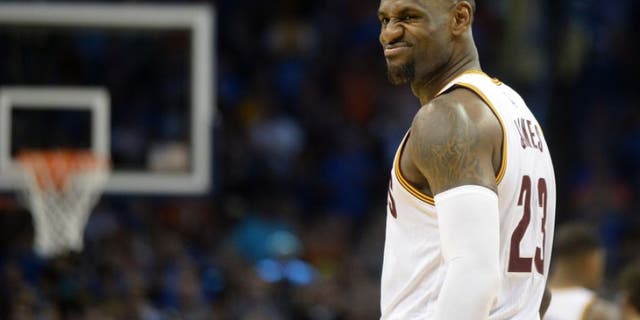 LeBron James gets his share of superstar calls -- from taking a few too many steps to an obvious flop -- from time to time. But even the Cleveland Cavaliers superstar had to call out a teammate for a blatant travel.
During Sunday's game against the Oklahoma City Thunder, Cavs guard DeAndre Liggins tried to beat the buzzer at the end of the first half. As Liggins attempted a shot well beyond half court a Thunder defender got in his way, forcing the journeyman guard to take one too many steps.
The refs called a travel on Liggins, but LeBron thought it deserved a reenactment, which he was more than willing to provide.