Watch Kristaps Porzingis hit no-look trick shot at rookie photo shoot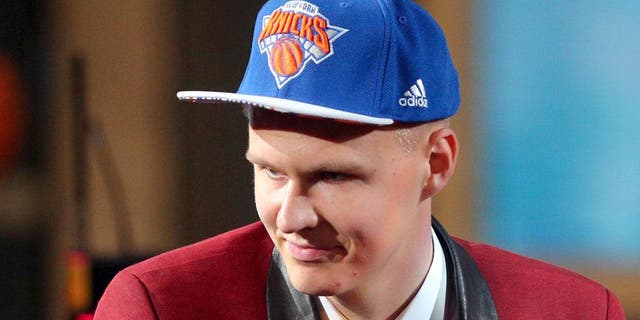 NEWYou can now listen to Fox News articles!
The NBA's rookie class visited the Knicks practice facility on Saturday, in order to get their pictures taken in their new uniforms.
It was a relaxed environment which featured plenty of shenanigans, and that included a variety of players taking their turns attempting to drain trick shots.
Kristaps Porzingis went behind the curtain to hit his, a no-look bank shot from plenty of distance that had everyone in attendance extremely impressed.