Watch Javier Baez steal home to extend the Cubs' NLCS Game 1 lead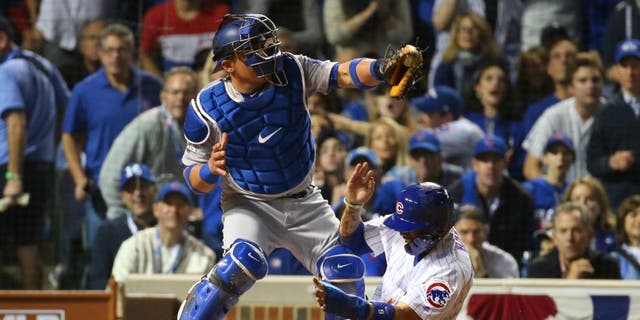 The National League Division Series was the Javier Baez Show.
It seems the show has been picked up for a second series.
Baez's incredible run of form continued in Game 1 of the National League Championship Series against the Dodgers Saturday night when he stole home to extend the Cubs' early-game lead to 3-0.
Even his bad decisions are successful now.
Baez was clearly picked off at third after taking too big of a lead on a failed suicide squeeze play in the bottom of the second inning and opted to instead try to take home. It worked.
The steal of home was the first in the postseason since 2010 (Texas' Elvis Andrus) and the first for the Cubs in the postseason since 1907 (Jimmy Slagle in Game 4 of the World Series).