Vote now: Which of bottom four drivers has best chance to advance in Chase?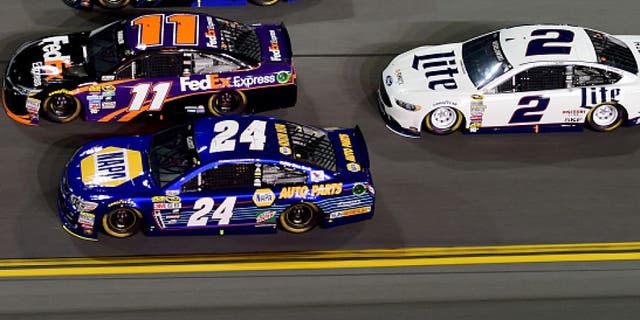 It's a matter of survival in this Sunday's Chase for the Sprint Cup elimination race at Talladega Superspeedway.
Who will make it through to the next round of NASCAR's Sprint Cup playoffs, as the field of drivers contending for the 2016 championship gets trimmed from 12 drivers to eight.
Heading into Sunday's Hellman's 500, the four Chase drivers on the outside looking in are Austin Dillon, Denny Hamlin, Brad Keselowski and Chase Elliott.
Dillon technically is tied with Joey Logano in the standings, each with 3,045 points heading into Sunday's race. But Logano owns the tiebreaker over Dillon because he has had a higher finish so far in this Round of 12 of the Chase, so he comes in owning the eighth and final transfer spot into the next round. Dillon is ninth, the first driver on the outside of the Chase bubble looking in.
Hamlin comes in with 3,039 points, just six behind Logano and Dillon. Keselowski is next, one point behind Hamlin, with the rookie Elliott bringing up the rear with 3,020 points, 25 behind Logano and Dillon. In all likelihood, Hamlin, Keselowski and especially Elliott may very well be able to advance only by winning the race. Dillon has a much better chance of racing in on points, especially if Logano encounters some trouble.
So race rans, who do you like from this foursome to buck the odds and advance? Or do you think none of them has a chance?
Whatever you decide, here is your chance to have your opinion count by voting in the poll below.