USMNT qualifies for U-17 World Cup as American youth teams continue to shine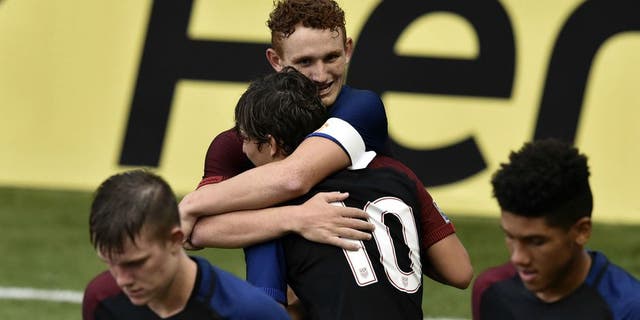 The United States will be at the U-17 World Cup. The Americans beat Cuba, 6-2, on Friday at the CONCACAF Championship to officially book their spot in the World Cup.
The win over Cuba was just the latest for the dominant Americans. They started the tournament with a 5-0 win over Jamaica, then they toppled Mexico, 4-3, before beating El Salvador, 1-0. That won them the group, setting the U.S. up for wins over Honduras and Cuba, clinching their World Cup place.
Josh Sargent led the U.S. at the CONCACAF Championship, scoring five goals. Ayo Akinola added four of his own.
The great showing for the U.S. continues a run of strong play by the Americans at the youth levels. Two months ago, the U-20 team went to the CONCACAF Championships and won the tournament, highlighted by a 1-0 win over Mexico there. Historically, Mexico have dominated at the youth levels, but this is now two straight tournaments, at two different age groups, where the Americans have beaten their rivals and qualified for the World Cup.
Now the U-17s will turn their attention to the World Cup, which will be played from October 6-28 in India. The U-20 World Cup is set for May 20-June 11 in South Korea. Both tournaments will be broadcast on the FOX networks.
Icon Sportswire (A Division of XML Team Solutions) All Rights Reserved contact: info@iconsportswire.com http://iconsportswire.c