Two former La Crosse Loggers to start MLB All-Star Game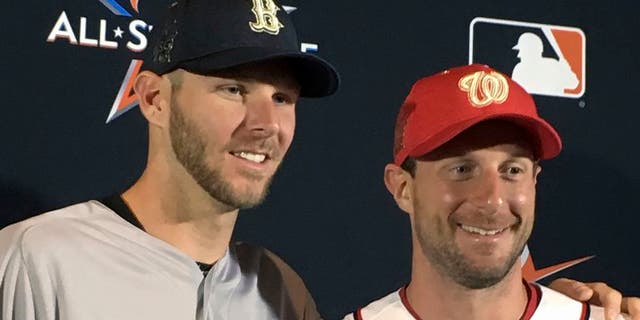 The All-Star Game in Miami would look a lot different on Monday night if not for the La Crosse Loggers of the Northwoods League.
That's because the two starting pitchers -- Max Scherzer of the National League and the American League's Chris Sale -- both toed the rubber for the Loggers early in their careers.
"That was one of the funnest experiences of my life, honestly," Sale said in an interview with the Northwoods League in 2013.
Sale pitched for La Crosse in 2008, fanning 74 hittersin 53 innings and recorded a 3.23 earned-run average.
Scherzer appeared in 17 games for the Loggers in 2004. He racked up 50 strikeouts in 33 innings with a 2-1 record and 1.91 ERA.
They both went on to be first-round picks two years after playing in the Northwoods League.
"It gives you a taste of professional baseball," Scherzer said in the interview. "Plus, it gives you those extra games. It gives the opportunity to continue to get better. That's what everybody in college is looking to do."
Watch the full interview below, which includes a hilarious story of Sale busting a moveon top of the dugout during a Northwoods rain delay.