Travis Browne wants Matt Mitrione next in November or December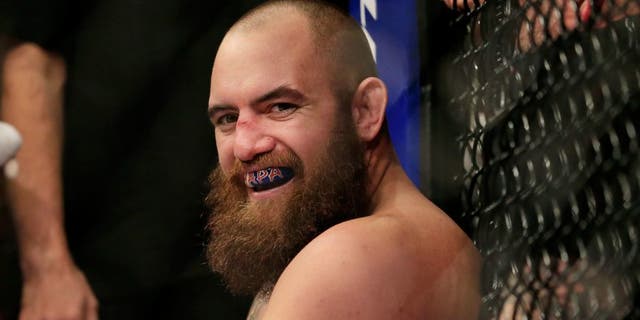 NEWYou can now listen to Fox News articles!
Following a temporary suspension that was lifted just days ago, Travis Browne is anxious to get back in action, and he already has an opponent in mind.
According to Browne's manager John Fosco via UFC Tonight, the Hawaiian is targeting November or December for his next fight and he would like to face former "Ultimate Fighter" competitor Matt Mitrione.
Mitrione has been burning up Twitter lately trying his hardest to land a fight although his pleas have largely fallen on deaf ears.
Now someone has taken the bait and Mitrione is 100 percent on board with the fight against Browne if the UFC can make it happen.
Browne was benched recently after domestic violence allegations were made against him, but ultimately following an investigation that showed inconclusive evidence, his suspension was removed and now he can resume his career.
Getting back in action sooner rather than later would also help Browne erase the memory of his last fight where he suffered a TKO defeat to former training partner Andrei Arlovski at UFC 187 in May.
With both fighters coming off losses and several cards still needing filled between now and the end of the year there's a good chance Browne and Mitrione might just get their wish.