Tom Brady now has something in common with James Bond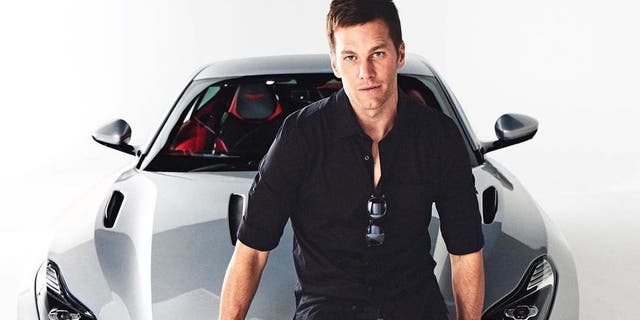 Tom Brady endorses everything from pajamas to meals to UGGs, but he just signeda deal with his most luxurious partner yet. Brady announced on Instagram that hes working with with Aston Martin, a premier British car brand.
Of course, he did so with a joke a corny one, albeit.
This isnt just your typical endorsement deal, though. As a result of the partnership, Brady will drive the Aston Martin DB11. That may not seem like much Derek Jeter drove Fords during his playing days, for instance but thiscar has a hefty price tag of $211,995. Thats about 21 percent of Brady'sbase salary in 2017, which is surprisingly only $1 million (with a $13 million signing bonus).
But thats not all. In addition to driving the DB11, Brady will also have the chance to design his own Vanquish S, per ESPN. Only 12 of those cars will be made and sold to the public and theyre expected to fetch more than $300,000 each.
Brady has (probably) never designed a car before, but if he can play quarterback in the NFL until hes 40 years old, it cant be that hard, right?
"As a long-time fan and driver, I am honored to join the Aston Martin team at this special moment in the company's history," Brady said in a statement.
Yeah, life is good for the five-time Super Bowl champion.
Matthew Emmons-USA TODAY Sports | Matthew Emmons