Tiger Writes About Struggles, Failed Marriage in Newsweek Piece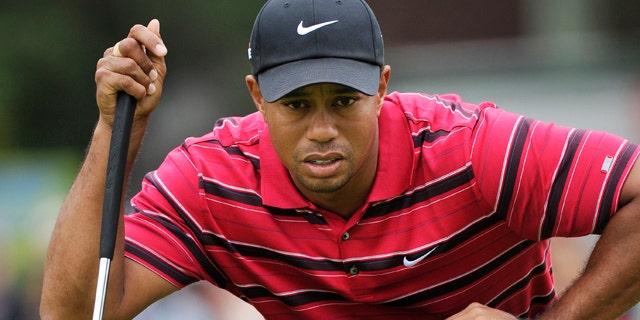 Nearly a year after his seemingly perfect world collapsed, Tiger Woods pens in a first-person story in Newsweek about the struggles he put himself through with several extramarital affairs.
"I made terrible choices and repeated mistakes," the world's former No. 1 golfer wrote in the magazine. "I hurt the people whom I loved the most. And even beyond accepting the consequences and responsibility, there is the ongoing struggle to learn from my failings."
Tiger writes that he felt "invincible" through his successes at golf.
"That self-reliance made me think I could tackle the world by myself. It made me think that if I was successful in golf, then I was invincible. Now I know that, no matter how tough or strong we are, we all need to rely on others."
He goes on saying his healing process is "far from complete, but I am beginning to appreciate things that I had overlooked before."
Tiger ends the article saying, "I know now that some things can and must change with time and effort. I'm not the same man I was a year ago. And that's a good thing."
Woods and Elin Nordegren finalized their divorce on Aug. 23, with Tiger shelling out $110 million to her in the settlement.
Tiger also tweeted for the first time Wednesday since setting up his Twitter account in June 2009.
"What's up everyone. Finally decided to try out twitter!"
A person confirmed to the Associated Press that he was typing the tweet himself, and Woods added this: "Yep, it's me. I think I like this twitter thing. You guys are awesome. Thanks for all the love."
"Tiger wants to do some things a little differently moving forward," his agent, Mark Steinberg said. "He wants to be a little more connected to the fans, and this is just one new addition."
Woods, who lost his No. 1 ranking two weeks ago to Lee Westwood, recently returned from two weeks of tournaments in Asia and Australia, where he posted consecutive top 10s for the first time this season, but didn't come close to winning either one. By failing to defend his title in the Australian Masters, it marked the first time in his career he went a calendar year without a win.
He next plays the week after Thanksgiving at his Chevron World Challenge, his final tournament of 2010.
The Associated Press contributed to this report.