Texas football takes center stage in 'My All American'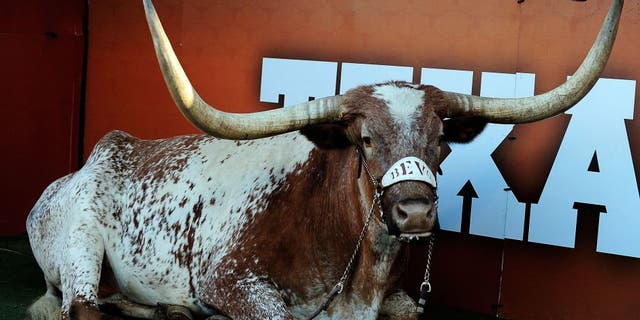 NEWYou can now listen to Fox News articles!
Little has changed since the 1960s in the great state of Texas when talking football. Dreams begin to form when kids can barely spread their tiny fingers across a football's laces. Passions run deep as oil wells, everyone wants to be part of Friday night lights, college Saturdays and the daddy of them all, the NFL.
From the screenwriter of Hoosiers and Rudy comes the story of Freddie Steinmark, a talented, but undersized athlete from Colorado, who couldn't find anyone to give him a shot to play college football. That is until legendary Texas Longhorns coach Darrell Royal gave him his chance.
That's the story in the upcoming movie, My All American.
Royal gave him a scholarship, and Steinmark became a standout defensive back on some of the Longhorns' legendary teams in the late 1960s before a tragic injury changed his life.
In the exclusive new trailer for the film, Finn Wittrock (American Horror Story) stars as Steinmark, and Aaron Eckhart is Coach Royal. Director Angelo Pizzo, who penned Rudy, wanted to create an inspiration role model, and he couldn't have chosen a better subject. "There was nothing false or made up about the Freddie character," he told EW. "The [film's] principal financier asked me from the get-go, 'How much of Rudy was true?' I said, 'Maybe about 70 percent.' … And he looked at me and said, 'I don't want 70 percent; I want 90 percent. I want to say, 'The following is a true story.'"
My All American opens in theaters on Nov. 13.
(h/t EW)