Steelers WR Martavis Bryant's appeal denied, will serve four-game suspension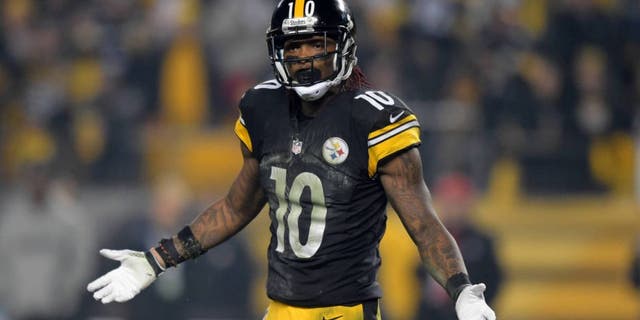 NEWYou can now listen to Fox News articles!
Pittsburgh Steelers wide receiver Martavis Bryant has been suspended by the NFL for the first four games of the regular season for violating the league's substance abuse policy.
The second-year player's appeal of the suspension was denied by the NFL on Monday.
"We are disappointed in Martavis' actions that has led to his four-game suspension," general manager Kevin Colbert said in a statement. "It is a disappointment to our entire organization as well as our fans, but we will continue to support Martavis during his suspension. It is very unfortunate his actions have put our team in this situation to begin the year, but we are confident he will learn from his mistake and return in excellent shape in Week 5."
Bryant became a key target for Ben Roethlisberger toward the end of the 2014 season, making 26 receptions for 549 yards and eight touchdowns. He was a fourth-round draft pick out of Clemson last year and was expected to be a strong complement to All-Pro receiver Antonio Brown.
Pittsburgh already was going to be missing All-Pro running back Le'Veon Bell for its opener on Sept. 10 at New England. Bell also is serving a suspension under the same policy.