Sochi: U.S. Speedskating Team Abandons 'High-Tech' Uniforms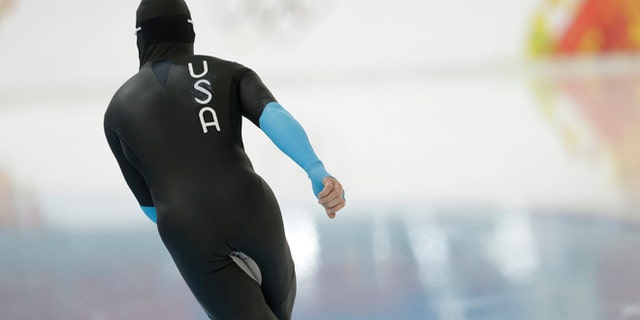 SOCHI, Russia (AP) – U.S. speedskaters were looking to rebound from an awful start at the Sochi Olympics by slipping back into old suits that should have been made obsolete by new high-tech gear.
Hours before the men's 1,500-meter race, the U.S. team had their change of suits approved by Olympic organizers.
"It passed the IOC review," said Cornelia Schmid, the speedskating media manager.
Instead of one of the black-and-silver "Mach 39" skinsuits touted as the fastest the world has ever seen, Shani Davis was doing practice laps Saturday in a suit with blue arms and USA printed vertically on the back. It's the early-season World Cup edition made for American skaters when they were still winning.
"People now have something to kind of lock on to, and say, 'OK this is a change,'" U.S. coach Matthew Kooreman said. "Now it is up to us to perform. There's no excuses anymore."
All eyes were on Davis on Saturday, when he should be wearing the old suit during one of his favorite events, the 1,500 meters. He is a two-time Olympic silver medalist in the event and a strong contender to add gold for the first U.S. speedskating medal of the Sochi Games.
Davis was the two-time defending 1,000 champion but faded into eighth place in that race on Wednesday. He was at a loss to explain his futility since he said he felt in gold-medal form. When favorites Heather Richardson and Brittany Bowe also finished outside the top six the next day, the suit became the major focus of criticism.
Traditionally, the U.S. team has been among the medal leaders halfway through the competition. Instead, it has been shut out.
Kooreman hopes changing suits will reignite the skaters for the final week of competition. Suit designer Under Armour was busy altering the logo on the old suits on Saturday, so they would conform to International Olympic Committee regulations.
Kooreman acknowledged that the Mach 39 suits had been competition tested only "very minimally." Instead, the team is reverting to a suit that has a proven track record, since Bowe already has set world records in them.
"So just kind of something to spark a little bit of change," Kooreman said.
While the U.S. team got its suits just before the Olympics started, some among the Netherlands team have been using their new uniforms since October. The Dutch have dominated through the first six races, winning 12 of a possible 18 medals, including four golds.
"It looked worse because the Dutch are performing so well," Kooreman said. "It really rubbed it in our faces."
Follow us on twitter.com/foxnewslatino
Like us at facebook.com/foxnewslatino