Soccer Fans Ruffled After Player Kicks Owl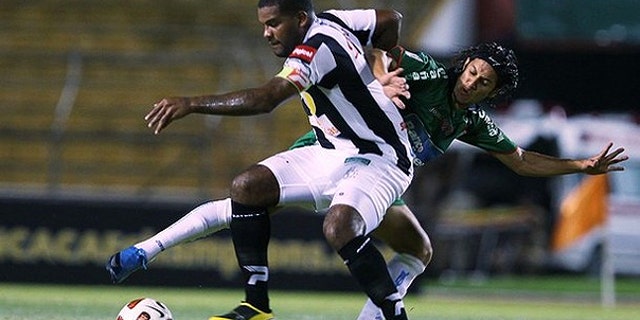 NEWYou can now listen to Fox News articles!
BOGOTA, Colombia – Soccer fans are crying fowl over kicking an owl. In fact, they're crying a lot worse.
An apologetic player is facing sanctions after he kicked an injured owl that landed on the field during a game in Colombia on Sunday.
The owl, which was a mascot for the opposing team, later died from its injuries.
Click here to watch the kick heard 'round the world on YouTube.
The owl had landed injured near the corner of the field when Panama defender Luis Moreno of the Colombian club Deportivo Pereira walked over and kicked it about three yards. Atletico Junior fans shouted "murderer, murderer."
Moreno said he did not know the bird was a good-luck charm.
"I want to apologize to the fans," he said after the game. "I was not trying to hurt the owl. I did it to see if it would fly."
Pereira club president Francisco Javier Lopez said the player would be punished. Moreno also could be disciplined by soccer's governing body in Colombia. Animal welfare officials said there are no animal cruelty laws in Colombia.
"It made me very angry that he kicked the little animal," said Atletico Junior player Luia Paez, who scored a goal during Atletico's 2-1 victory. "It was already injured by being struck by the ball. I said a bunch of awful things to him. I was really angry."