Sharks' Heatley suspended for two games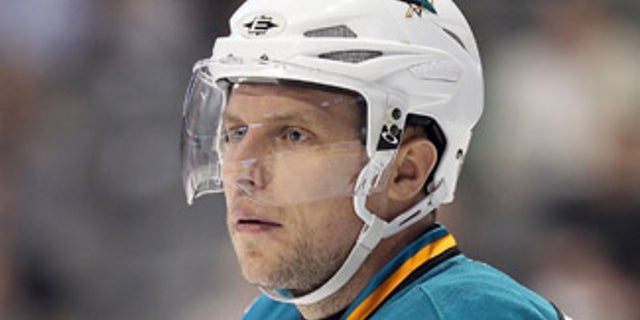 TORONTO – San Jose Sharks forward Dany Heatley has been suspended for two games and will forfeit $80,645.16 in salary for delivering an elbow to the head of Dallas Stars player Steve Ott in NHL game #1049 last night, the National Hockey League announced today.
Heatley's fine is based on his average annual salary and is calculated under the terms of the Collective Bargaining Agreement. The money goes to the Players' Emergency Assistance Fund.
The incident occurred at 15:54 of the third period and Heatley was assessed a minor penalty for interference.
Heatley will miss the Sharks' next two games -- March 17 against Minnesota and March 19 against St. Louis. He will be eligible to return March 23 against Calgary.