Secret Service Questions MMA Fighter After He Threatened Obama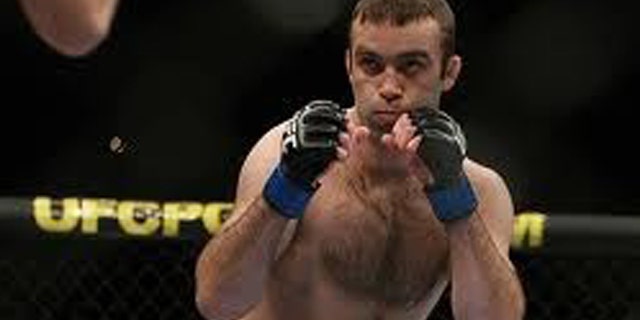 NEWYou can now listen to Fox News articles!
A Minnesota chiropractor and rising mixed martial arts (MMA) fighter says he was questioned by the Secret Service after declaring that he wanted to face President Obama in his next bout, MyFoxTwinCities.com reported Thursday.
Jacob Volkmann told MMAFighting.com he wanted to take on Obama because of his position on health care policy -- and his challenge was not taken lightly.
He says he was coaching a youth practice on Tuesday when a police officer and Secret Service agent questioned him about threatening the president.
The agent allegedly told him authorities in Washington, D.C., had received multiple calls reporting that Volkmann had made threats against the president in the wake of his UFC 125 victory on Jan. 1.
The agent had a copy of the interview and a picture of Volkmann and the fighter said he confirmed that he had blithely mentioned wanting to fight Obama in the cage.
According to Volkmann, the agent expressed embarrassment over the investigation after he confirmed that the Minnesota man was not planning on traveling to Washington to harm the president.
"People were misunderstanding the point of view I was going for with the health care plan. That's why they were getting so upset," Volkmann told MMAFighting.com in an attempt to clarify the comments he made in the original interview.
"I'm thinking about the provider, I'm a chiropractor, so I'm thinking about my point of view, not everyone getting insurance. They don't have to worry about getting denied, which is good I guess, just not good for health care providers," he said.
Volkmann's next fight is more likely to be against fellow lightweight contender Clay Guida, not the Head of State.
The fighter said the Secret Service considered the matter closed as of Thursday.