Seahawks no longer using Texas A&M's 'Home of the 12th Man'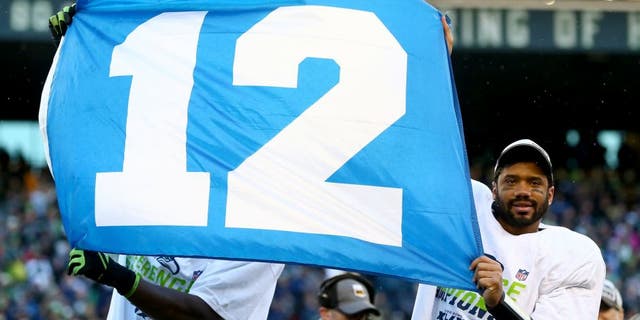 NEWYou can now listen to Fox News articles!
Congratulations, Texas A&M fans. You are now the only official "12th Man" in major American sports once again.
For years, Texas A&M received payments from the NFL's Seattle Seahawks for use of the trademarked phrase, and now, it appears Seattle is going in a different direction. Based on new signage, the Seahawks are now referring to CenturyLink Field as "Home of the 12s."
The team confirmed the change to KING 5 News in Seattle on Friday as a spokesman said, "Seahawks fans have organically shifted to 12s."
Texas A&M trademarked the phrase "12th Man" back in 1990 and sued the Seahawks about a decade ago for infringement. The case was settled out of court, and the Seahawks were banned from using the moniker, setting up an official organization or flying a flag with "12th Man" on it.
However, Texas A&M allowed the Seahawks the the right to use lettering in the lower part of CenturyLink Field for $5,000 per year. The deal was renewed in 2011 and was set to expire in 2016.
It seems there will not be another renewal.
"12th Man" probably sounds better, but Seattle likely wants better ownership of its branding, which fans have increasingly bought into during Seattle's recent dominance in the NFC West. And no doubt A&M fans appreciate having sole ownership of their moniker as well.
More from College Spun: