Samardzija, Giants finalize 5-year, $90 million deal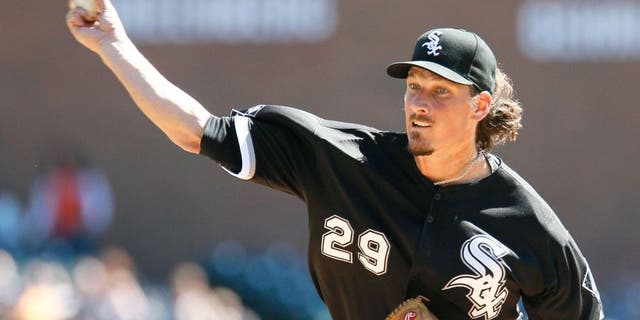 NASHVILLE, Tenn. -- Free agent Jeff Samardzija and the Giants have finalized a five-year, $90 million contract, giving San Francisco a top-tier starter to complement ace Madison Bumgarner.
The deal was reached Saturday and completed Wednesday, a day after Samardzija took a physical.
Samardzija won 11 games this year for the Chicago White Sox for his first double-digit victory total in eight major-league seasons, going 11-13 with a 4.96 ERA in 32 starts.
The 30-year-old right-hander spent the second half of the 2014 season pitching in the Bay Area with the Oakland Athletics following his trade from the Chicago Cubs. The 214 innings in 2015 were the second-highest total of his career.