Ryder Cup director: Italy's 2022 bid requires changes to some holes on course outside Rome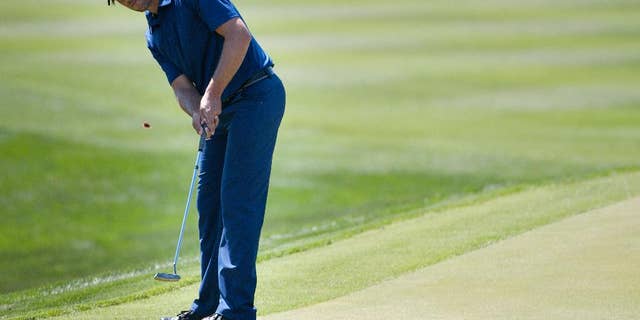 ROME – Ryder Cup officials say that Italy's bid for the 2022 event will require overhauling some holes on the Marco Simone course outside Rome.
The Jim Fazio-designed course was last used for top-level competition for the 1994 Italian Open.
European Ryder Cup director Richard Hills tells The Associated Press that "the thoughts of length and some of the angles on the holes is being reviewed. But we look forward to seeing what will be put forward in the coming month."
Hills was impressed with the view of Rome from the 18th tee, saying "that's something pretty special that the Eternal City can be seen from the 18th tee of a potential Ryder Cup course."
Officials are also inspecting bids from Germany, Spain, Austria and Portugal.
The winner will be announced in October.