Ryan McDonagh makes clutch kick save to preserve All-Star win for Metro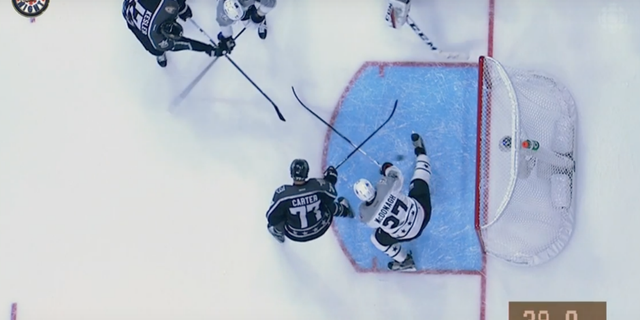 The Metropolitan division took home the NHL All-Star Game victory on Sunday, as well as the $1 million prize that comes with it. However, that may not have been the case without the late-game heroics Ryan McDonagh.
The New York Rangers defenseman made an outstanding play in the final minute of the championship round that was crucial in putting his team in the win column. He did it with his foot, of all things.
McDonagh assumed the role of goalie when a mad scramble in front of the Metro net took goaltender Braden Holtby way out of position. The Pacific squad tried to take advantage of the golden opportunity to tie the game, but they were denied when McDonagh stuck out his skate and made a great kick save on a shot on net. The puck deflected off McDonagh's skate and clanged off the post for a very close call.
It was an exciting finish to the final 3-on-3 round, and the Metro managed to hang on for the 4-3 victory.