Ronda Rousey gets engaged to UFC heavyweight Travis Browne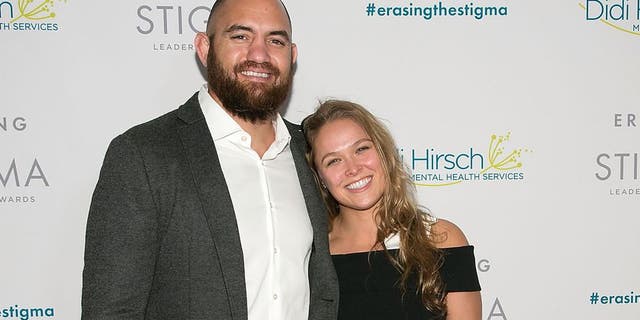 Ronda Rousey is officially getting married.
The former women's bantamweight champion announced her engagement to longtime boyfriend and UFC heavyweight competitor Travis Browne on Thursday when speaking to TMZ.com.
"We're getting married," Rousey said.
Rousey and Browne have been together for over a year and a half but just recently decided to tie the knot while on a trip to New Zealand.
We were out under a waterfall in New Zealand and it felt like the right place to do it, Browne said.
Rousey has kept her private life away from the public for most of her mixed martial arts career, but she was often seen with Browne at events or supporting each other around their fights in the UFC.
There's no word from the couple when they will have the wedding, but Rousey teases that it won't be a long engagement and she's not exactly planning on a major event when she walks down the aisle.
Soon, but I dont know what goes into planning a wedding, Rousey said. It could be really easy. I dont really want a lot. We dont really need decorations or flowers, just somewhere to go and something to eat and some people around.
Rousey is currently in limbo regarding her UFC career after suffering back-to-back losses in recent fights although UFC president Dana White has stated that he doesn't expect her to return to the Octagon again. As for Browne, he's expected to return to action on July 8 in a heavyweight bout against Alexey Oleynik.
After hearing the news about the happy couple, White offered his well wishes to Rousey and Browne on their engagement.
"I'm very happy for Ronda," White said. "And I'm looking forward to the wedding!"