Rockies lefty Rusin notches rare accomplishment in Coors Field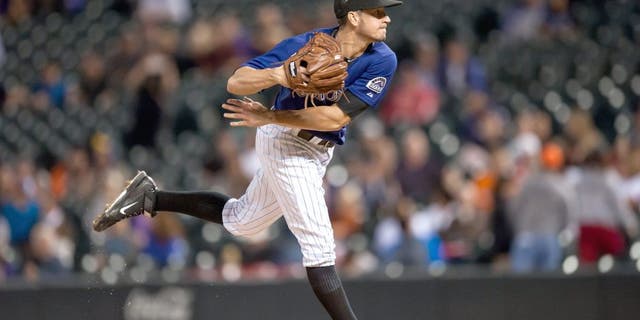 Overshadowed by another spectacular performance from Carlos Gonzalez at the plate on Thursday, Colorado Rockies starting pitching Chris Rusin achieved something no pitcher had done in franchise history in seven years.
Rusin struck out five batters while allowing three earned runs and six hits over nine innings, which isn't exactly a sensational outing, but the 28-year-old lefty lasted nine innings, which marked his second complete game in Coors Field this season.
MLB.com notes that with his complete game on Thursday, Rusin became the first Rockies pitcher since Aaron Cook in 2008 to throw two complete games in the same season at Colorado's hitter-friendly ballpark.
"When you hear you're going to be pitching at Coors Field, the first thing that runs through your mind is, the ball flies," Rusin said. "That's all you hear from other people, and you've just got to block it out and concentrate even more about hitting your spots. Your ball doesn't move that much. You've got to really locate the ball to be successful here."
Of course, while Gonzalez's 4-for-5 night with two home runs and four RBI overshadowed Rusin's feat, it also enabled him to achieve it in the first place, as it gave him the run support he needed to attack the Giants' hitters in Colorado's 11-3 win.
"It's huge," Rusin said of Gonzalez's offensive performance. "You know you can attack the zone because you have four runs to work with."
Now in his fourth year in the majors, and first with the Rockies, Rusin is starting to establish his groove in a season in which he's started a career-high 17 games.
"Chris has done a great job for us, and he's taken full advantage of the opportunity that he's gotten this year," manager Walt Weiss said. "His athleticism showed up again tonight -- fielding the position, swinging the bat, running the bases. He's got a great feel for pitching. He messes with hitters' timing by changing his delivery. He's just got a real good feel for getting outs. He commanded the ball really well tonight."
(h/t MLB.com)