Richmond Radioactive: 'They [expletive] plowed into us'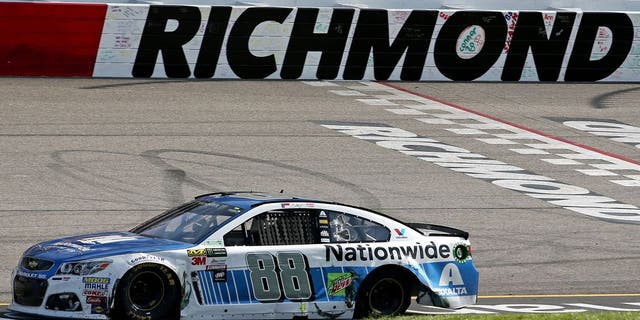 It was a scorching hot day at Richmond International Raceway that saw some tempers boil over in the Toyota Owners 400.
Joey Logano grabbed the checkered flag for a 1-2 Team Penske finish ahead of teammate Brad Keselowski.
Matt Kenseth dominated the early portion of the race but slid back in traffic and cut a tire late.
A number of cars received commitment line violations for improperly entering pit road. Kyle Busch was the most notable as he was running in second-place when he got busted for the violation.
One of the biggest moments of the day was when Jimmie Johnson slammed his Hendrick Motorsports teammate Dale Earnhardt Jr. into the wall, causing Earnhardt to cut a tire a few laps later.
Check out what the drivers and teams had to say about all of that in the latest edition of Radioactive.