Report: Cowboys LB Rolando McClain faces additional year of suspension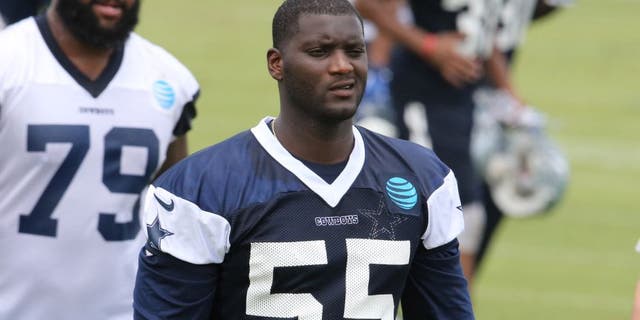 Dallas Cowboys linebacker Rolando McClain is reportedly facing another year of suspension, despite his original NFL ban being due to end on Monday.
A recent missed drug test prompted the added punishment, according to ESPN's Adam Schefter.
Cowboys owner Jerry Jones had previously expressed doubt that the suddenly successful team would welcome McClain back any time soon.
McClain was suspended for the season's first 10 games for violating the NFL's substance-abuse policy back in June. He was also suspended four games to start the 2015 season.
The former Alabama star was drafted No. 8 overall by the Oakland Raiders in 2010, but was waived in 2012 after a rocky tenure with the team. He joined the Ravens, but retired at 23 before ever playing for Baltimore, paving the way for his trade to the Cowboys after sitting out the 2013 season.
The 27-year-old had two solid seasons after being given another chance by the Cowboys, but reportedly showed up for camp out of shape.
McClain clearly performed well despite missing one season, but missing essentially two seasons might be too much for him to overcome when he eventually is cleared to return. He'll be a free agent after the 2017 season.