Redskins TE Jordan Reed admits he hid his latest concussion from the team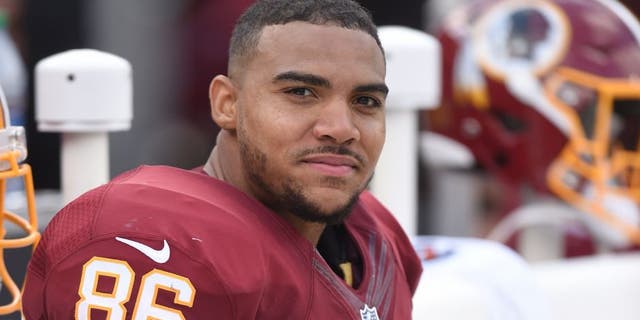 Washington Redskins tight end Jordan Reed is one of the NFL's best players at his position. He's built like a tight end but moves like a wide receiver, causing matchup problems all over the field. This season, he's caught 33 passes for 316 yards and two touchdowns in five games, but he was forced to sit out Sunday due to a concussion.
Reed has a history of concussions, suffering five of them in four years. It's not something the NFL takes lightly, and it's making a concerted effort to protect players from head injuries. Reed, however, did what he could to stay in Washington's Week 5 game -- even if it meant hiding his concussion.
"I got hit in the back of the head. I kinda kept it to myself. I had a feeling," Reed said, via the Washington Post. "I was feeling it throughout the game, but I kept playing. … Had a pretty bad headache."
The fourth-year tight end admits he still wasn't feeling great the next day, which is when he finally disclosed his condition.
"The next day, I was feeling all right, then I was doing some exercises and I started to feel it worse."
Reed remains in the league's concussion protocol after sitting out Sunday's game against the Eagles. Had he told the training staff about his injury during the game two weeks ago, he would have been removed and forced to miss the rest of that game, too.
This is an ongoing issue for Reed, which he calls "frustrating."
"It's frustrating that I've been dealing with it so often, but I try not to think about it too much, take it as it comes and take it day-by-day," Reed said. "[My family members] are always going to show concern and stuff like that because they care more about my health than anything, but I've got to take care of my family, so I've got to do what I've got to do."
Given his concussion history and the significant potential that he'll suffer more in the future, Reed says long-term damage is something that "comes into my mind sometimes."
Reed practices on Wednesday in a non-contact jersey, but has yet to be cleared from the league's concussion protocol.