Professor Selig: Ex-MLB Commissioner will teach courses at ASU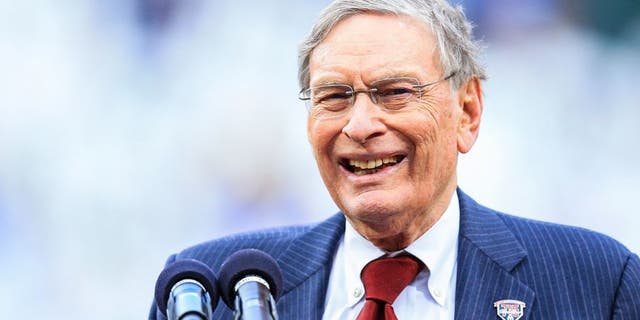 It seems as though Bud Selig is keeping busy after retirement.
The former Commissioner of Major League Baseball stepped down from his position in January of 2015, handing the reigns to Rob Manfred. Since then, he's taken an interest in educating the future, occasionally filling in at the University of Wisconsin. Now, though, it looks like he's going to take a more full-time approach.
According to The Arizona Republic, Selig will join the Sports Law and Business program at Arizona State University's law school. There, he will be the founding president of an advisory board as well as teach courses at the university.
"I am particularly excited because my wife and I have our second home here, and I am pleased to have this opportunity to give back to the great state of Arizona," Selig said in a statement.
The Arizona Republic also notes that Selig will look to bring in prominent figures to speak in the Bud Selig Speaker Series on Sports in America.
Selig, 81, served as the Commissioner from 1992 to 2015, overseeing baseball through the 1994 strike, the introduction of the wild card, interleague play and World Baseball Classic, as well as dealing with one of the most controversial eras in baseball: the steroid era.