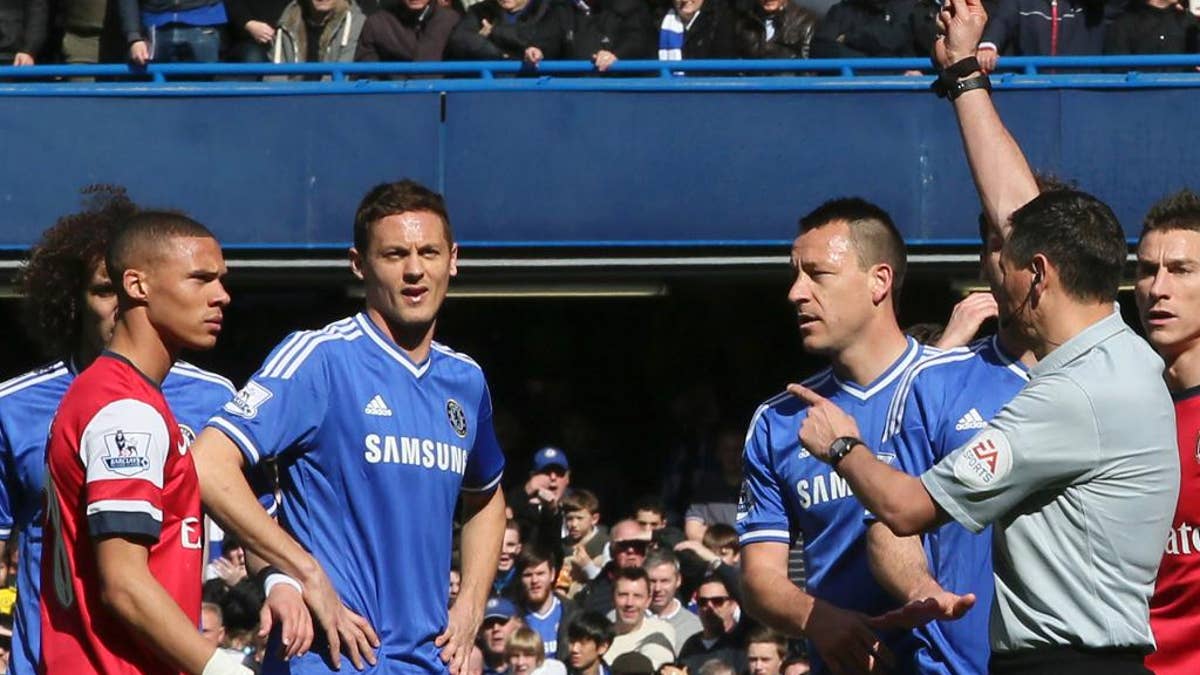 LONDON – Arsenal defender Kieran Gibbs appears to have been wrongly sent off instead of teammate Alex Oxlade-Chamberlain during Saturday's Premier League match at Chelsea.
Oxlade-Chamberlain blatantly handled in the penalty area in the 15th minute, deciding to make a diving save to tip away Fernando Torres' shot when Arsenal was 2-0 down.
But Oxlade-Chamberlain escaped any sanction and referee Andre Marriner sent off Kieran Gibbs for no obvious reason.
Oxlade-Chamberlain was seen saying to Marriner: "It was me." Technology is only used in the Premier League to rule on disputed goals.
Eden Hazard scored from the penalty spot to give Chelsea a 3-0 lead.