Pittsburgh Pirates catcher Elias Diaz's mother rescued after kidnapping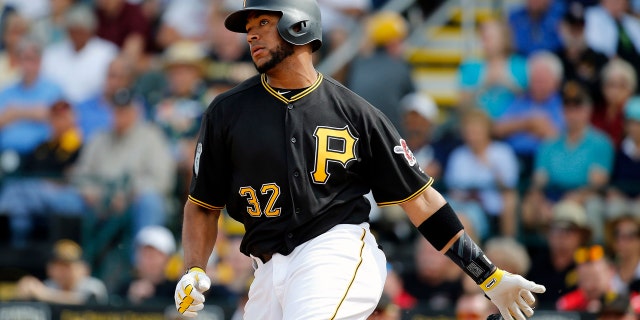 Police in Venezuela have rescued the mother of Pittsburgh Pirates catcher Elias Diaz three days after she was kidnapped, authorities said Sunday.
Ana Isabel Soto, 72, was rescued by judicial police, state police and other security officers, Zulia state Gov. Omar Prieto announced on Twitter. Prieto also said that he had ordered state police to investigate an anti-drug team for alleged involvement in Soto's kidnapping.
La Nacion newspaper reported earlier Sunday that six people, including five police officers, had been arrested in the case. The paper reported that one of the arrested officers was a neighbor of the family.
Venezuelan media reported Thursday that Soto was kidnapped by three armed men at her home in San Francisco, a city located about 430 miles west of the capital Caracas.
In a statement released Thursday, Pirates President Frank Coonelly said the team was "shocked and deeply concerned about Elias' mother, as well as Elias and his entire family."
Coonelly added that the team was "using all of the resources available ... to support Elias and his family during this incredibly difficult time."
The team had no immediate comment on the report of Soto's rescue.
Diaz played 64 games for Pittsburgh in 2017, batting .223 with 19 RBIs and 18 runs scored.
The Associated Press contributed to this report.