Patriots reportedly make rare tender offer to LeGarrette Blount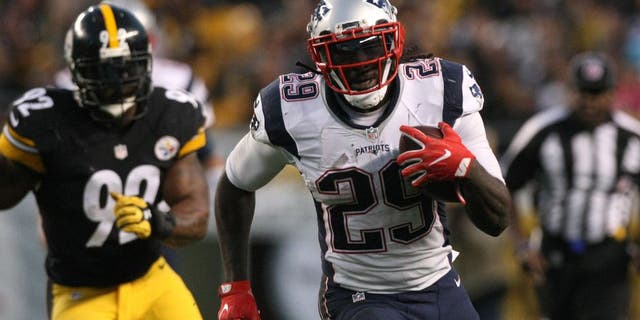 The New England Patriots apparently arent done outsmarting everyone this offseason. They reportedly issued a tender offer to running back LeGarrette Blount on Wednesday, giving New England some leverage in its ongoing talks with the free agent.
NFL teams had until May 9 offer a tender to any of their unrestricted free agents and still be eligible for draft-pick compensation, according to Pro Football Talk. The Patriots move now guarantees them exclusive negotiating rights with Blount if he doesnt sign elsewhere before July 22. If Blount is not signed by that date, the Patriots have those exclusive rights with him through the Tuesday after Week 10 of the regular season.
If Blount is signed by another team before July 22, the Patriots receive draft-pick compensation from Blounts new team. According to the report, the offer the Patriots made to Blount is 110 percent of his total pay in 2016, meaning New Englands tender was $1.1 million for 2017.
The move is reportedly very uncommon, having been pulled off just a handful of times since the start of the free agency system. The Patriots did not make the same offer to their other two unrestricted free agents wideout Michael Floyd, who reportedly will signwith the Vikings, and defensive end Greg Scruggs.
Blount is coming off a career year with the Patriots, rushing for 1,161 yards and leading the league with 18 rushing touchdowns. Many assumed the Patriots had moved on from Blount after adding running backs Mike Gillislee and Rex Burkhead in free agency.