Pace: Bears were 'proud' of Kyle Long's handling of position switch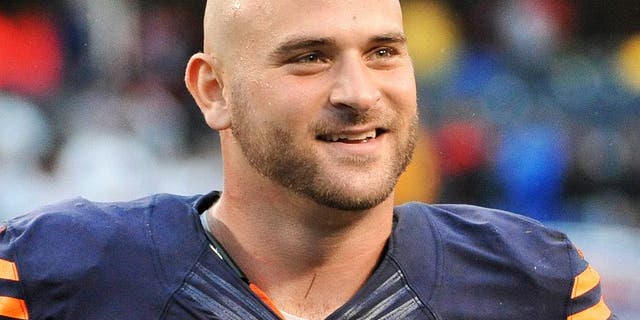 Chicago Bears offensive lineman Kyle Long faced a tough task in 2015, moving from right guard to right tackle. He stepped up and did the job admirably, though, starting all 16 games out on the edge.
General manager Ryan Pace said the Bears are "proud" of Long for the way he handled the situation.
Long was a first-round pick in the 2013 NFL Draft (20th overall), and he made the Pro Bowl in his first two seasons. Although he held his own at tackle, the Oregon product was far from a Pro Bowl-caliber performer this season. As a true team player, he often accepted blame for the team's shortcomings.
The Bears need to draft an offensive tackle or pick one up in free agency this offseason so Long, the team's best blocker, can move back to his natural position at guard.