NCAA says it received violent threats after USC docs were released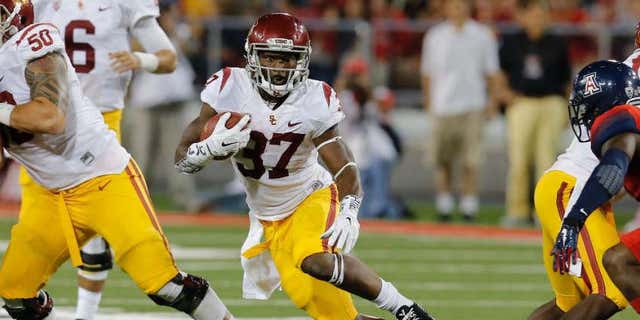 NCAA committee members received violent threats after documents in a former assistant University of Southern California football coach's lawsuit against the organization were released, court papers show.
Infractions committee members received the threats after nearly 500 pages of documents the NCAA sought to seal were made public by a California appeals court, the Los Angeles Times reported Tuesday.
The documents are part of a defamation lawsuit that former USC running backs coach Todd McNair filed against the NCAA for penalties he faced in the Reggie Bush scandal. The school's football program was banned from postseason play for two years and lost dozens of scholarships because Bush received cash and benefits.
The NCAA prohibited McNair from coaching for one season after it was determined he lied about knowing about the benefits Bush received.
Documents show committee members mocked USC's response to the Busch scandal and an email excerpt called McNair a "lying, morally bankrupt criminal."
The NCAA mentioned the threats in a footnote to court papers filed Friday with the 2nd District Court of Appeal.
It didn't describe the nature of the threats or the committee members targeted, but it said some had received threats at home.
USC said the documents had confirmed the NCAA's bias against McNair and the school.
The Associated Press contributed to this report