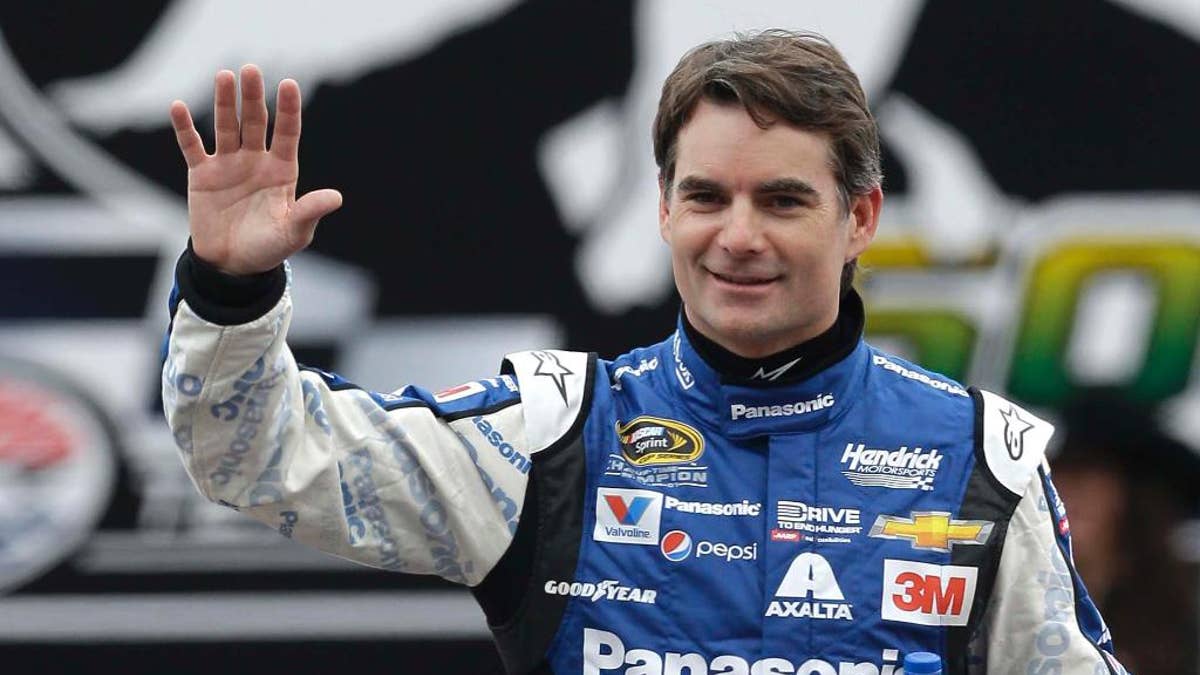 INDIANAPOLIS – Jeff Gordon will drive the pace car for the Indianapolis 500 next month.
The four-time NASCAR champion is retiring at the end of this season. He has a background in open-wheel racing, but Gordon has never run the Indianapolis 500.
He'll take the field to the green flag in the May 24 race, watch some laps with his wife and children, then fly to North Carolina to compete in NASCAR's Coca-Cola 600 that evening.
Chevrolet made the announcement Wednesday at Indianapolis Motor Speedway, where Gordon turned some laps in the Corvette Z06 pace car. He is a long-time Chevrolet ambassador.
Gordon grew up in nearby Pittsboro, Indiana. He won the inaugural Brickyard 400 at Indy in 1994, and last year added his record fifth victory at the speedway.