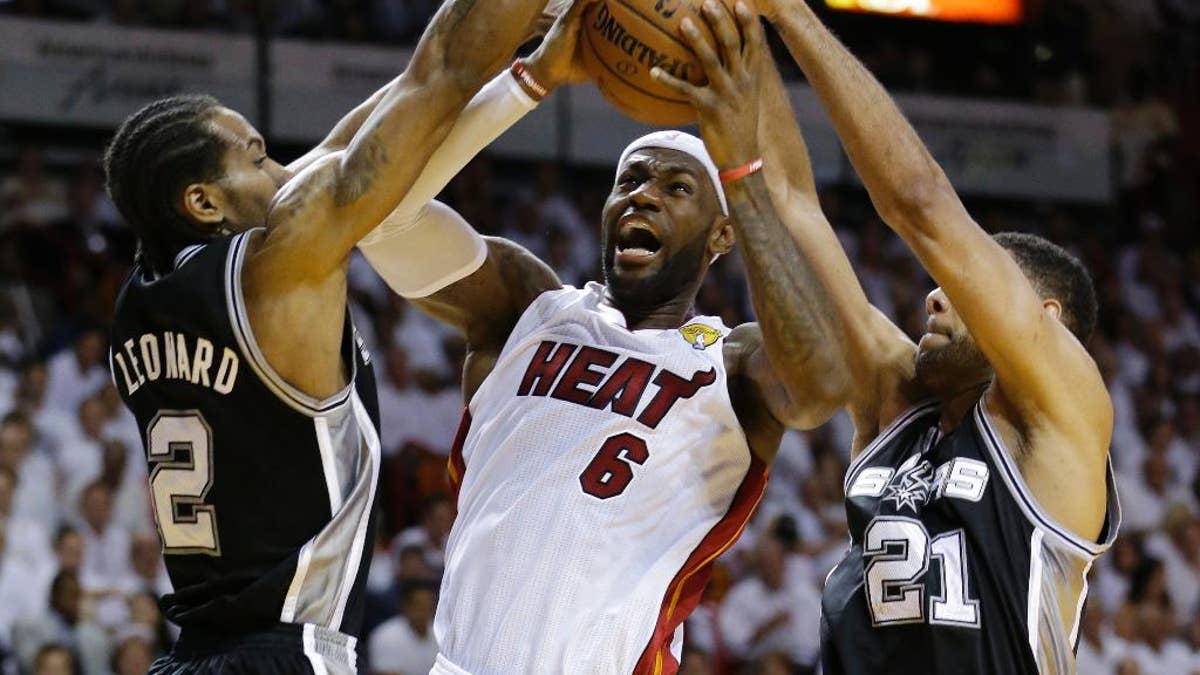 INDEPENDENCE, Ohio – LeBron James doesn't believe he has a rivalry with the San Antonio Spurs despite facing them three times in the NBA Finals.
The Cavs superstar described the defending champions as "the blueprint" to winning titles on Tuesday. James will face the Spurs on Wednesday night for the first time since he and the Miami Heat were dismantled by Tim Duncan, Tony Parker and company in five games in last season's finals.
James said the Spurs "definitely helped me grow along the way and hopefully I pushed them too." The four-time MVP says what he respects most about coach Gregg Popovich and the Spurs is "that they have a championship mindset every day, both on and off the floor."
James disputes the early-season matchup is a measuring stick for the Cavs, who had a four-game winning streak stopped on Monday by Denver.