MRI on shoulder yields good news for Astros' Feldman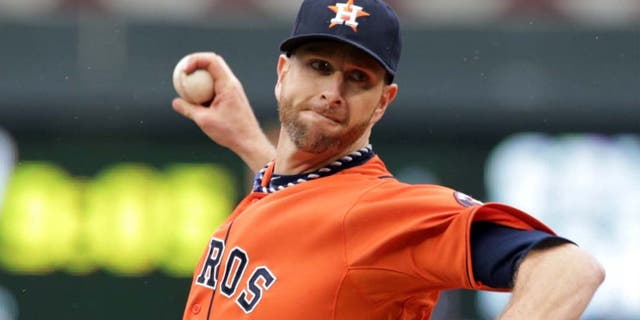 After shoulder pain forced Houston Astros right-hander Scott Feldman to leave his Tuesday night start early, the team scheduled him for an MRI.
It was administered on Wednesday, and according to Jose de Jesus Ortiz of the Houston Chronicle the results were pretty positive for the veteran: "Just irritated and inflamed but no tears, so that's always good," Feldman told Ortiz, who also noted that Feldman is hoping to only miss one turn in the rotation.
Feldman added, "I think right now we're saying two or three days of not picking up a ball. Hopefully from there it just feels good. We'll go from there and pretend we just had a couple of days off and I'll get back in the mix."
Obviously, the phrase 'no tear' is a good one to hear, especially this late in the season. A significant shoulder injury would most likely have ended Feldman's season and prevented him from taking part in the postseason, should the Astros hold on to their current playoff spot.