Messi back in training with Barcelona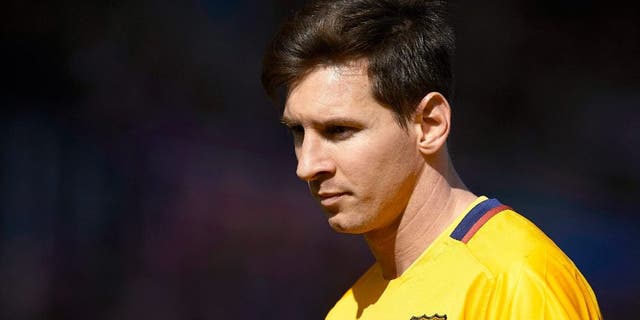 Lionel Messi returned to training with Barcelona on Thursday after receiving treatment for kidney stones which affected his participation in December's Club World Cup.
The Argentina international had tests "to assess the development of kidney stones," Barca reported.
Messi missed Wednesday's 1-1 Copa del Rey semi-final second-leg draw with Valencia, with the Catalan side prevailing 8-1 on aggregate.
The five-time World Player of the Year is due to start Sunday's La Liga clash with Celta Vigo at the Nou Camp where he needs only two goals to become the first player in the Spanish league to score 300 goals.
"With the renewed presence of Leo Messi in training Barca is already focusing on the next Liga outing," the club said.
Messi suffered renal colic, a problem commonly caused by kidney stones, in Japan in December, forcing him to miss eventual winners Barcelona's semi-final against China's Guangzhou Evergrande.
He recovered in time to line up in the final and scored the opening goal as Barca beat Argentina's River Plate 3-0.