Marc Barta returns to training one month after being injured in attack on Borussia Dortmund team bus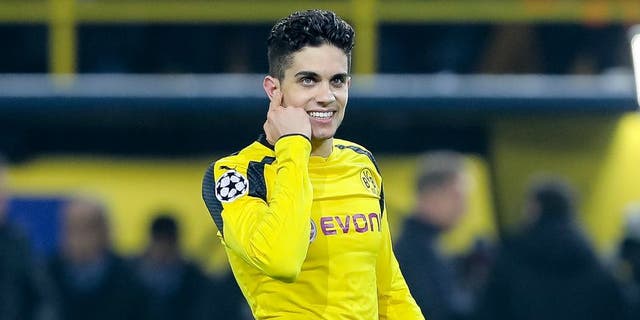 Marc Bartra returned to training with Borussia Dortmund on Thursday, getting back into action for the first time since being injured in the attack on the Borussia Dortmund team bus.
Bartra posted a Twitter video of himself training on the team's pass-and-receive machine in his return to the field.
Bartra was the only person to suffer serious injuries in the April 11 attack on the BVB bus. The incident led to the postponement of the team's Champions League quarterfinal first leg match, but they played it the following day, much to manager Thomas Tuchel's dismay. Dortmund went on to lose the match, and eventually the tie.
Bartrahad to undergo surgery on his right arm and was originally ruled out for at least a month. It hasn't yet been a month, but the 26-year-old is already back at work and there's reason to believe he can even play in a match again before the season ends. The team's final match of the campaign will come in the DFB Pokal final on May 27.