Manny Machado got his revenge on the Red Sox by blasting a ball out of Fenway Park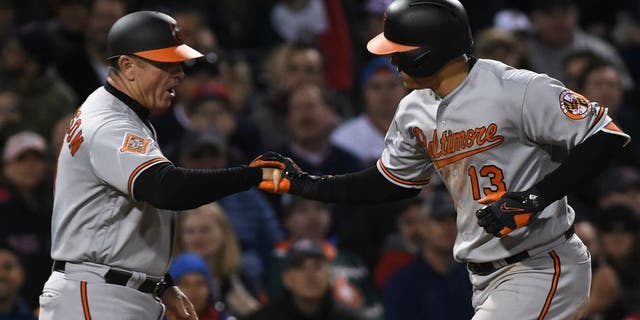 Manny Machado and the Orioles finally are out of Fenway Park, following the most eventful and ugly series of the season. And Machado went out with a bang.
Machado spent the bulk of this four-game series dodging pitches, lashing out at the Red Sox organization with his postgame comments and pretty much fuming as the tension between the two AL East rivals escalated.
After dropping the previous two games to Boston and trailing 3-1 in the fourth inning Thursday night, Baltimore erupted for five runs with Machado providing the exclamation point with a three-run homer that cleared the Green Monster and left Fenway Park.
And if you didnt notice the Red Sox certainly did Machado definitely took his time going around the bases.
In the series, Machado went 4-for-18 with three homers and six RBI. Thankfully, the teams will now put their feud on ice before meeting again June 1-4 at Camden Yards.