Luke Kuechly shares hopeful message after leaving game in tears with concussion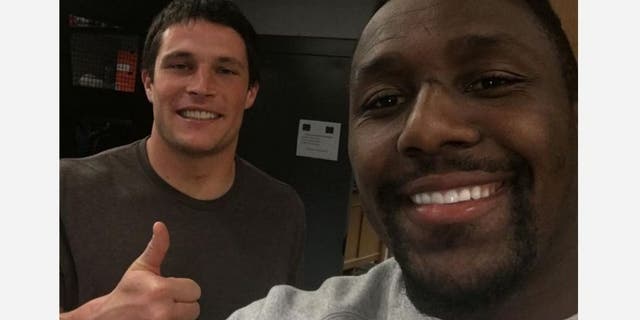 Panthers All-Pro linebacker and former Defensive Player of the Year Luke Kuechly suffered a concussion in the fourth quarter of Carolina's 23-20 win over the New Orleans Saints on Thursday night, then broke into tears as he was being carted off the field:
It was an incredibly emotional scene, made all the more poignant by Kuechly's history of head injuries. He dealt with concussion-like symptoms for much of last season before coming back strong for 2016. Now, Kuechly is once again in the NFL's concussion protocol, and the Panthers will have to find out what they're made of, in the words of coach Ron Rivera.
After his emotional reaction on Thursday, however, Kuechly wanted fans to know that he'll be just fine -- eventually (via an Instagram post from teammate Thomas Davis):
"Luke wanted me to let you guys know that he's doing fine and thanks for your prayers!! #KeepPounding"