Lions RB Ameer Abdullah: 'It's great having Joique back'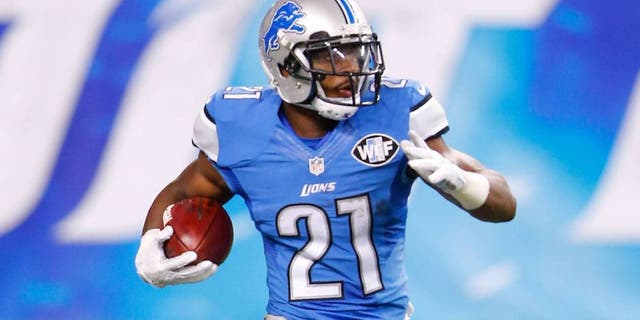 There's plenty of talent in the Detroit Lions' offensive backfield, but that doesn't mean the running backs are unwilling to share the spotlight. In a blog on the team's official website, second-round rookie Ameer Abdullah celebrated Joique Bell's return from the physically unable to perform (PUP) list earlier this week.
"It's great having Joique back," Abdullah wrote on DetroitLions.com. "He's like the spirit lifter in the group. He's always joking around, goofy. To have someone on the field who can calm your nerves sometimes when things may be going crazy, it's good. It's always good to have a veteran there to help you out when you need that experience. Theo [Riddick] and George [Winn] have been great, but Joique definitely has a lot of experience in this league. Getting him back has really helped us with our spirits and we have been more confident."
The Lions have an interesting blend of ability at running back, starting with the veteran starter. Bell (5-11, 231 lbs.) is the biggest of the backs and has the most experience with over 3,000 yards from scrimmage through five NFL seasons. Abdullah looks like the team's featured back of the future, though, and Riddick will get his reps as a third-down back.
Abdullah writes that the Lions' running backs can be "one of the best units in the league" in his blog. The key will be to make strategic use of the diverse personnel. It'll be interesting to see how Detroit mixes up the touches between Bell, Abdullah and Riddick in 2015.
(h/t Detroit Lions)