Lions cut QB Kellen Moore, TE Joseph Fauria, WR Jeremy Ross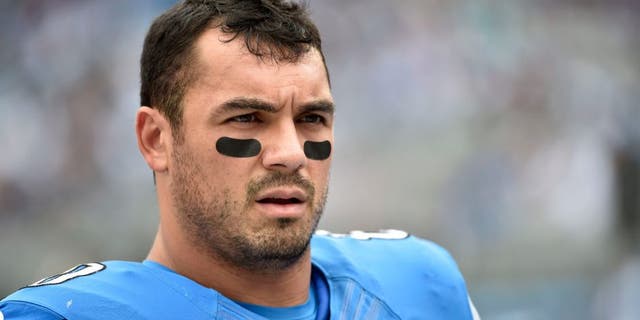 ALLEN PARK, Mich. (AP) -- The Detroit Lions have decided to start the season with two quarterbacks, releasing Kellen Moore.
Detroit made moves Saturday to trim its roster to 53 players, including cutting tight end Joseph Fauria and returner Jeremy Ross.
Moore made the team as an undrafted rookie in 2012 from Boise State. He spent three years as the third-string quarterback without taking a snap in the regular season.
Fauria scored seven touchdowns as an undrafted rookie two years ago and scored only once during an injury-shortened 2014. He became expendable recently when Detroit acquired tight end Tim Wright from Tampa Bay in a trade.
Ross had been Detroit's top returner on kickoffs and punts for nearly two years since getting cut by Green Bay.
The Lions put wide receiver Greg Salas and defensive end Corey Wootton on the reserve-injured list.
They also cut ties with the following players: cornerback Crezdon Butler, defensive tackle Jermelle Cudjo, safety Nate Ness offensive lineman Al Bond, center Braxston Cave, defensive tackle Kerry Hyder, fullback Emil Igwenagu, safety Isaiah Johnson, center Joe Madsen, tight end Casey Pierce, offensive tackle Xavier Proctor, linebacker Julian Stanford, safety Brian Suite, defensive end Larry Webster, offensive guard Torrian Wilson, running back George Winn and defensive tackle Jerel Worthy.
Detroit didn't make any stunning decisions, but it was a slight surprise to see Moore on the list.
The Lions have chosen to keep three quarterbacks under general manager Martin Mayhew and appear to believe the roster spot would be more valuable with a player at another position. Matthew Stafford has played in every game the previous four years after injuries stunted his first two seasons in the league. Dan Orlovsky, who Detroit drafted a decade ago, is in his second stint with the franchise as Stafford's backup.
Receiver and returner TJ Jones seemed to get a job on the team in place of Ross. Jones didn't play as a rookie because of a shoulder injury after Detroit drafted him out of Notre Dame.
Undrafted rookie running back Zach Zenner earned a spot on the team after leading the NFL in yards rushing during the preseason. The former South Dakota State star appears to have beaten out Winn, who played in 12 games last season for the Lions
"These guys have been on a six-month job interview," Lions coach Jim Caldwell said Thursday night. "When you think about that, most of you when you apply for your jobs in the regular working world, it was an interview for maybe a day, maybe two days, at the most."